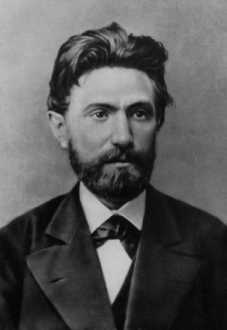 August Bebel
From "Woman and Socialism"
---
Bebel published Woman and Socialism in 1879. It was considered an important theoretical work that also helped gain interest in Marxist ideas in Germany. Bebel argues that the social emancipation of women is an integral part of transforming social relations and overthrowing capitalism.
Woman and Socialism has had some 50 editions in many languages. The English excerpts here are from an abridged version. The complete 500-page English translation of 1910 is provided here.
Send corrections, comments and additions to Mike Bessler.
---
The Socialist Education System
Art and Literature in Socialist Society
Free Development of the Individual: An Existence of Free Cares
Free Development of the Individual: Revolution in Food
Free Development of the Individual: Communist Kitchen
Free Development of the Individual: Revolution in Domestic Life
---