Earl Browder
Fighting for Peace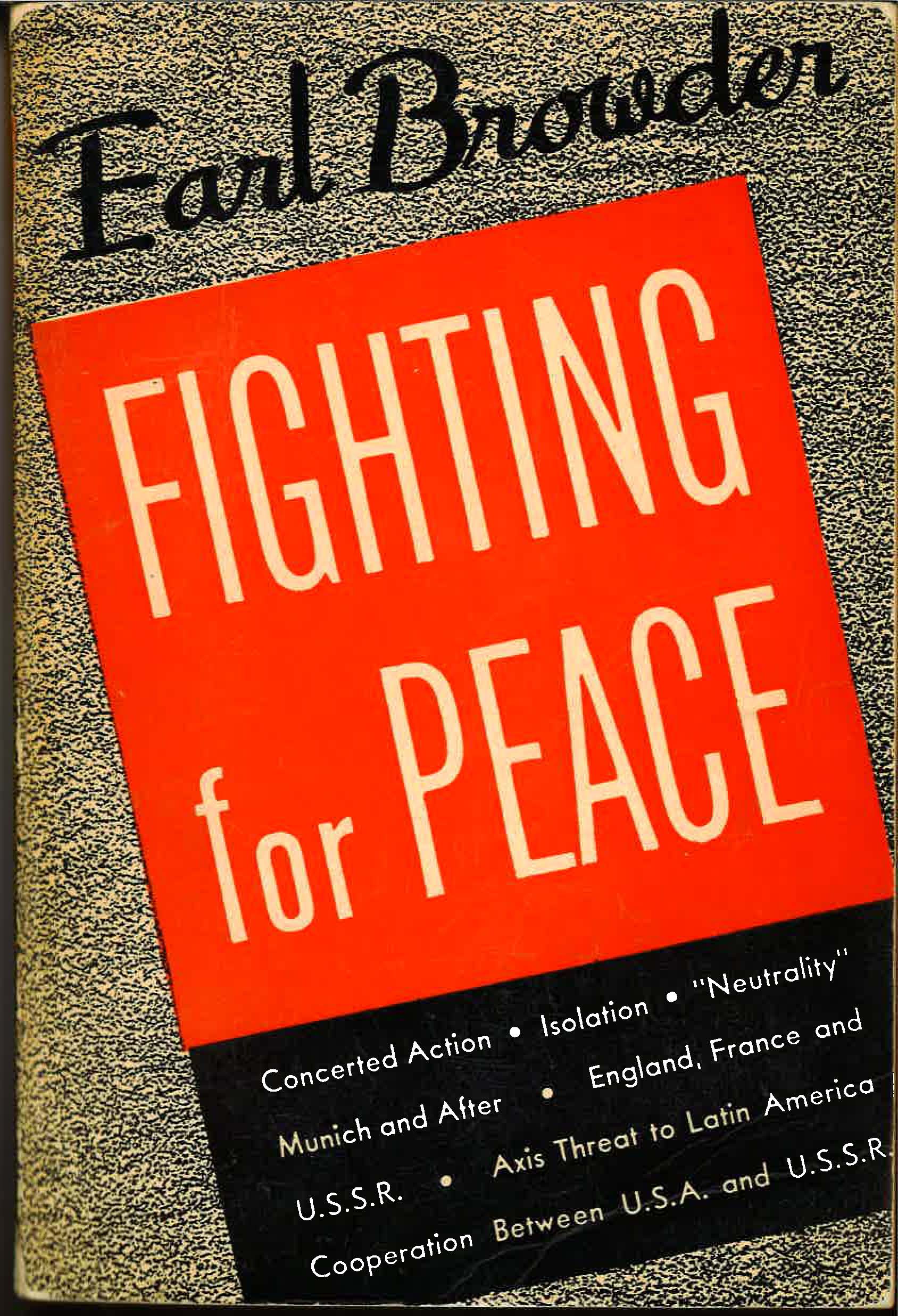 ---
First Published: 1939
Transcription, Editing and Markup: Paul Saba
Copyright: This work is in the Public Domain under the Creative Commons Common Deed. You can freely copy, distribute and display this work; as well as make derivative and commercial works. Please credit the Encyclopedia of Anti-Revisionism On-Line as your source, include the url to this work, and note any of the transcribers, editors & proofreaders above.
---
CONTENTS
PART ONE: Concerted Action or Isolation: Which Is the Road to Peace?
II. CONCERTED ACTION OR ISOLATION?
III. THE ISOLATIONIST UNITED FRONT
IV. THE "HAVES" AND "HAVE-NOTS"
VI. THE NAVAL BILL AND A PEACE PROGRAM
X. "SHOULD THE UNITED STATES GOVERNMENT JOIN IN CONCERTED ACTION AGAINST THE FASCIST STATES?"
XI. LESSONS OF THE MOSCOW TRIALS
PART TWO: The September Days
I. THE WORLD ISSUE–DEFEND DEMOCRACY AND PEACE
V. THE UNITED STATES AND THE NEW INTERNATIONAL SITUATION
VI. THE ELECTIONS AND THE INTERNATIONAL SITUATION
PART THREE: The Fruits of Munich
II. AMERICA MUST ANSWER THE NAZI POGROMS
IV. SOCIAL AND NATIONAL SECURITY
V. IS AMERICA MENACED BY FOREIGN PROPAGANDA?
VII. THE ECONOMICS OF COMMUNISM: THE SOVIET ECONOMY IN ITS WORLD RELATION
---