Earl Browder
What is Communism?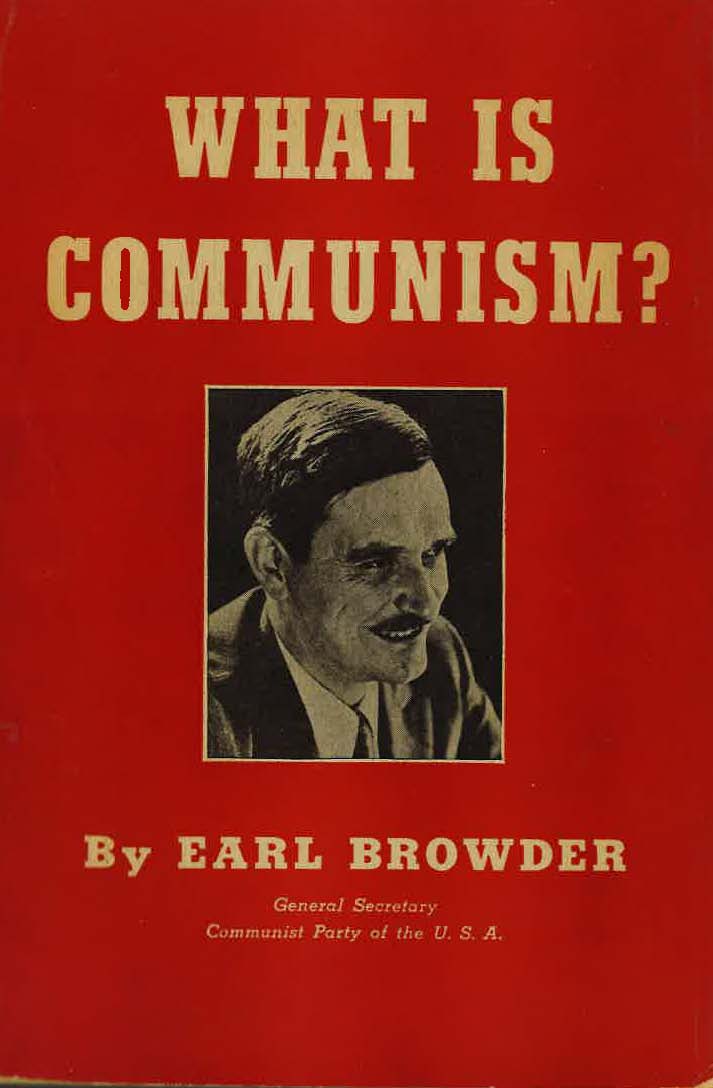 ---
First Published: 1936
Transcription, Editing and Markup: Paul Saba
Copyright: This work is in the Public Domain under the Creative Commons Common Deed. You can freely copy, distribute and display this work; as well as make derivative and commercial works. Please credit the Encyclopedia of Anti-Revisionism On-Line as your source, include the url to this work, and note any of the transcribers, editors & proofreaders above.
---
CONTENTS
INTRODUCTION: THE CHIEF ISSUES IN THE 1936 ELECTIONS
III. A SPECIAL KIND OF DEPRESSION
VI. FATHER COUGHLIN: PRIEST OR POLITICIAN
VII. PROPHETS OF THE PROMISED LAND
VIII. THE SPLIT IN THE SOCIALIST MOVEMENT
XI. CAN THE WORKERS LEAD A PEOPLE'S MOVEMENT?
XVI. THE NEGRO PEOPLE AND LABOR
XVIII. THE FAMILY AND REVOLUTION
XIX. HOW THE COMMUNIST PARTY WORKS
XX. WHERE SOCIALISM ALREADY EXISTS
XXI. A GLIMPSE OF SOVIET AMERICA
APPENDIX: THE COMMUNIST ELECTION PLATFORM, 1936
---