Vere Gordon Childe 1923
How Labour Governs
---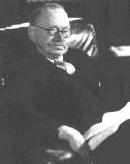 First Published: by Melbourne University Press, 1923;
Source: Blackmask Online, 2000;
Proofed: and corrected by Nicole McKenzie.
---
Table of Contents
Introduction. The Background
Chapter 1. Origin and General Structure of the Political Labour Movement
Chapter II. The Theory and Practice of Caucus Control
Chapter III. The Control of the Politicians by the Movement
Chapter IV. The Position of the Industrialists in the Political Labour Movement.
Chapter V. Heterogeneity of the Elements Within the Labour Party
Chapter VI. The Industrial Labour Movement
Chapter VII. The Co-ordination of Union Forces by Federations
Chapter VIII. The Growth of the Reaction Against Politicalism
Chapter IX. The Amalgamation Movement
Chapter X. The Work of the Industrial Workers of the World in Australia
Chapter XI. The One Big Union
Chapter XII. The O.B.U. and the A.W.U.

---