J. T. Murphy
Russia on the March
a study of Soviet Foreign Policy
---
Date: 1941
Publisher: Stephen Austin and Sons, Ltd., Hertford for John Lane the Bodley Head Ltd., London.
Transcription/Markup: Brian Reid
Proofreader: Chris Clayton
Public Domain: Marxists Internet Archive (2006). You may freely copy, distribute, display and perform this work; as well as make derivative and commercial works. Please credit "Marxists Internet Archive" as your source.
---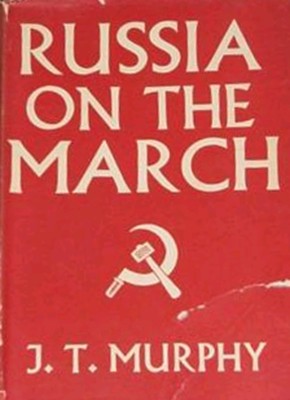 Contents:
1. Introduction

7. 'Interests—Direct and Indirect'

8. Is an Anglo-Soviet Pact possible?

9. Conclusions

---