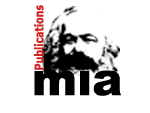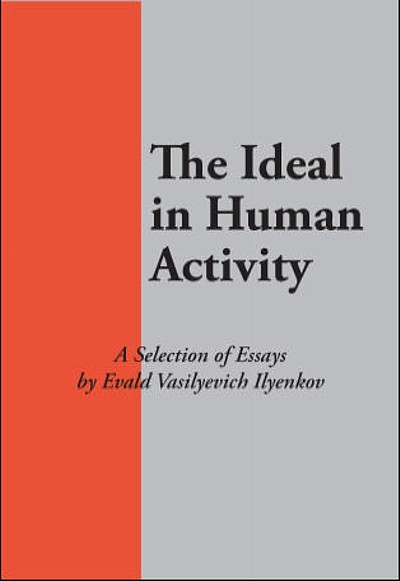 Marxists Internet Archive Publications
The MIA is a non-profit, 501(c)(3) organization. All U.S. donations are tax-deductible!
---
— Classics in Activity Theory —
The Ideal in Human Activity, by E. V. Ilyenkov
Includes "Dialectical Logic" and essays on the ideal and activity, such as The Universal, Activity and Knowledge and The Concept of the Ideal
396 pp

Availability: From 13 May 2009
ISBN: 978-0-9805428-4-4
Price: $US25.00 + postage
Shipping: US $5 other $13
Order from: Erythrós Press and Media,
PO Box 291994 Kettering, OH 45429-0994, USA.
The articles collected here were all written in the last few years of Ilyenkov's life in the mid- to late 1970s, before he died by his own hand, evidently exasperated at the dead end at which his country had arrived. Ilyenkov's work reflects a deep study of classical German philosophy and the writings of Karl Marx. Reflecting on the work of the school of psychology originating in the Soviet Union in the late 1920s and early 30s by Lev Vygotsky, Ilyenkov gives this current is ultimate philosophical expression.
The central achievement of Ilyenkov is to unravel the mystery of the nature of the ideal or universal as a product of human activity which allows the formation of a conscious reflection of that activity in the human mind. Ilyenkov showed that the ideal is not some ethereal object existing inside the human head but a special kind of cultural product, the archetype of which is money.
Part One of the series of essays, "Dialectical Logic," published by Progress Publishers in 1974, traces the development of the concepts of the ideal through the history of the concept of logic from Descartes, through Spinoza, Leibniz, Kant, Fichte, Schelling, Hegel and Feuerbach. In Part Two of this collection, Ilyenkov takes a series of problems which lead us to an understanding of Marx's solution to these problems, including his treatment of the concept of the general or universal, and thus the ideal.
This work is then supplemented with a series of essays: "Activity and Knowledge," "The Universal," and the well-known "The Concept of the Ideal."
This work on the ideal is then supplemented with one of Ilyenkov's last works, the little known "Leninist Dialectics and the Metaphysics of Positivism. Reflections on Lenin's book: 'Materialism and Empirio-Criticism'," published in English in 1982. Many people will find this thoroughgoing defence of Lenin's 'notorious' book surprising, but as will be seen, an understanding of Lenin's point here is crucial to an understanding of the points covered in the earlier parts of this book.
All of the material in this volume are currently out of print and otherwise unavailable except in specialist libraries.
---