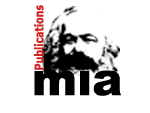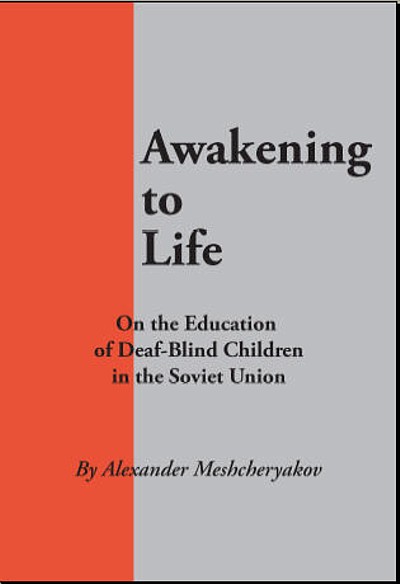 Marxists Internet Archive Publications
The MIA is a non-profit, 501(c)(3) organization. All U.S. donations are tax-deductible!
---
— Classics in Activity Theory —
Awakening to Life, by Alexender Meshcheryakov
On the education of deaf-blind children in the Soviet Union, by Alexander Meshcheryakov. This work documents pioneering work of the Vygotsky School, which provided a philosophical foundation for a psychology based on collaboration.
255 pp

Availability: From 13 May 2009
ISBN: 978-0-9805428-5-1
Price: $US25.00 + postage
Shipping: US $5 other $13
Order from: Erythrós Press and Media,
PO Box 291994 Kettering, OH 45429-0994, USA.
Alexander Meshcheryakov (1923-1974) was a pupil of Professor Ivan Sokolyansky (1889-1960), who laid the foundations for the Soviet school of research into the subject of deaf-blindness. In this book, Meshcheryakov presents the summarised results of research and experiments carried out over a period of many years by Soviet psychologists and teachers engaged in the rearing and instruction of deaf-blind children. This serious social problem is discussed with all its psychological, educational and philosophical implications. Individual chapters are devoted to methods of establishing and realising the opportunities for developing the mental faculties inherent in deaf blind children.
While shaping and developing childrens' mental capacities when chances for communication were so severely restricted and the children concerned suffered from such serious sensory malfunctions, the author took a new look at theoretical problems of the emergence of the human mind. From its beginning, the School of Soviet psychology around Lev Vygotsky, Alexander Luria and Alexei Leontyev, had focused on education in general and education of the disabled in particular. These problems were the mahor challenges facing their country at the time, and also provided excellent material for developing their scientific ideas. Meshcheryakiov's development of Vygotsky's though is not only rich creative, but arguably can be seen as the most significant current of development of Vygotsky original work.
Meshcheryakov's warmth of heart and dedication will undoubtedly engage both specialists in this field and a much wider reading public.
Read the review of the MIAP edition of Alexander Meshcheryakov's Awakening to Life on the website A World to Win.
---