Antonio Gramsci
Selections from the Prison Notebooks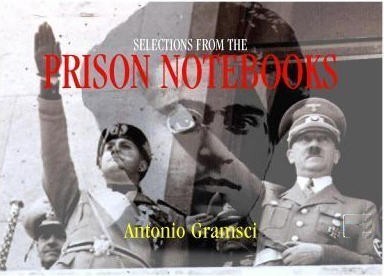 ---
Written: Antonio Gramsci;
Source: Selections from the Prison Notebooks;
Publisher: International Publishers, New York, 1971;
Translated & Edited: Quintin Hoare and Geoffrey Nowell Smith;
Online Version: Antonio Gramsci Internet Archive (marxists.org) 2000.
Note: This is an edited edition of Gramsci's notebooks and appears to be complete, finished, and organized. In fact, however, Gramsci did not organize his notebooks as they appear here. Hoare and Smith organized these notes around particular topics, whereas Gramsci originally wrote his notes in 29 separate notebooks, which he wrote at different times and never had the chance to systematically organize. See Prison Notebooks for the original organization.
---
CONTENTS
I. PROBLEMS OF HISTORY AND CULTURE
1. The Intellectuals
2. On Education
3. Notes on Italian History


II. NOTES ON POLITICS

1. The Modern Prince
2. State and Civil Society
3. Americanism and Fordism


III. THE PHILOSOPHY OF PRAXIS

1. The Study of Philosophy
2. Problems of Marxism

INDEX
---