---
LUIS VITALE
---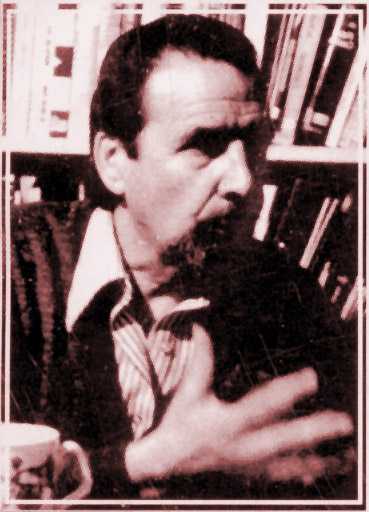 Luis Ricardo Vitale Cometa (b. Villa Maza, Buenos Aires province, Argentina; 19 July 1927​ - d. Santiago, Chile, 27 June 2010​) was an Argentine-born Chilean historian and intellectual. He was a member of Argetina's Trotskyist Partido Obrero Revolucionario (POR) from 1952 until 1954. In 1955 he moved to Chile, where he married, established a family, and acquired citizenship. He worked as professor and lecturer at the University of Chile, the University of Concepcion, the State Technical University
In 1962, due to his leadership of a campaign in behalf of the Cuban Revolution, he was jailed and sentenced to 541 days of internal exile in the isolated town of Curepto in Southern Chile. In addition, he was stripped of his citizenship by the government of President Jorge Alessandri. After seven months he was released by the incoming administration of Eduardo Frei Montalva.
In 1964 Vitale became one of the founders of Chile's Revolutionary Left Movement (Movimiento de Izquierda Revolucionaria, MIR). He remained a part of MIR until 1969, when he and other Trotskyists were expelled from its ranks. He then joined the Revolutionary Socialist Party (PSR).
After the September 1973 military coup, Vitale passed through verious jails and prison camps, where he was tortured and then sent into exile. While in exile in Europe he worked with various sections of the 1V International, and while in Venezuela, where he worked at Central University, he was involved with Topo Obrero.
He returned to Chile in the 1990s, after the end of the military dictatorship. He then worked at ARCIS, a private university linked to the Chilean Communist Party.
He died in Santiago on 27 June 2010.
---
WRITINGS OF LUIS VITALE
1963: Fidelismo and Marxism
1963: Phases of the Cuban Revolution
1964: Which Road for Chile?
1997: "Mariátegui's Contemporary Relevance and His Limitations Concerning the Original Peoples", in Socialist Voice, Oct. 2010, pages 6-15.
---