---
Do
---
Dobrolyubov, Nikolai (1836-1861)
Russian journalist, critic and revolutionary activist.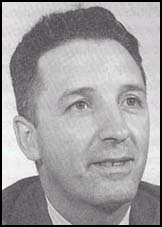 Dobbs, Farrell (1907-1983)
American Trotskyist, best identified as a leader of the SWP (US) and a central figure in the Minneapolis Teamsters Strike of 1934. Dobbs was radicalized during the Depression and became a militant union leader as a coal worker in Minneapolis, MN. He remained active in union struggles as an elected teamster local official and then as the trade union director for the SWP, which he discussed with Trotsky in Mexico. Dobbs, along with several others were convicted and served a prison term under the Smith Act in 1941. He was editor of The Militant for a period and also an SWP candidate for presidency in 1948,'52, '56 and '60. He also authored a four part series [Teamster Rebellion, Teamster Power, Temster Politics and Teamster Bureacracy, Pathfinder Press, New York] on the history of the 1934 Minneapolis Teamster Strikes and subsequent Teamster organizing drives throughout the mid-west of the United States remain a handbook for Communist trade union work to this day.
Dollinger, Genora Johnson (1913-1995)
Genora Dollinger became a socialist as a youth and was militantly active in the U.S. Socialist Party and Socialist Workers Party as an organizer and as a candidate for public office in the 40s and 50s. She is most remembered for her instrumental role in organizing women in the U.S. auto industry, especially the successful Flint sit-down strike of 1936-1937. The Flint strike is recognized as a key battle in the drive for industrial unionism following the class struggle resulting from the depression. Her recollections in Striking Flint chronicle the specifics and context of the event.
Doriot, Jacques (1888-1940s)
French communist turned fascist. Expelled from the French Communist Party. Supporter of Hitler. Believed to have been killed during WWII in Germany.
Dorrenbach, Heinrich (1888–1919) .
Office worker, Social Democrat, secretary of association of office workers in the Rhineland in 1910. Volunteered for army in 1914, became second lieutenant. Reduced to ranks and discharged in 1917, active in strikes of January 1918. In November, tried to organise Red Guard, and then took command of People's Naval Division. Associated with Liebknecht, advocated insurrection in January 1919, and was disavowed by the sailors. Took refuge in Brunswick where he barely escaped capture by the Free Corps; arrested in Eisenach, killed 'whilst trying to escape'.
Dönniges, Helene von (1845-1911)
Daughter of the Franz von Dönniges. Ferdinand Lassalle was killed in a duel to gain her hand in marriage.
Dowson, Ross
Born September 4, 1917; died February 17, 2002.
Born into a working class Toronto family, the third of seven children. His father was a printer of anarchist sympathies, who encouraged his children to think for themselves. As a teenager he formed a Spartacus club and attended Trotskyist meetings and Cooperative Commonwealth Federation (social democratic) meetings.
He helped lead the Canadian Trotskyist movement in 1939 and the post-war period. He maintained close links with the Socialist Workers' Party in the US and the United Secretariat of the Fourth International. The Fair Play for Cuba Committee, the anti-Vietnam War movement and abortion rights for women were important political priorities in the 1960s and 70s.
In 1979, the Royal Canadian Mounted Police (RCMP) admitted to having distributed reports of Dowson's mental instability, to discredit him with his followers. His seven-year law-suit against the RCMP, although legally unsuccessful, is studied in the course work of some Canadian law schools.
In 1988 he suffered a stroke and was hospitalized for the remainder of his life.
Alastair Campbell
---