---
Su
---
Subasinghe, Mudiyanselage Tikiri Banda
Born Sandalankawa, Ceylon, son of Kuda Banda Subasinghe, the prosperous headman of the Korale, and younger brother of Wimaladharma (Vincent) Subasinghe, the pioneer leader of the rural cooperative movement. Educated Ananda College, Colombo, and in UK. Joined Lanka Sama Samaja Party in late 'thirties. General Secretary, LSSP, 1950-53. Split from LSSP, October 1953. Member of Parliament (Katugampola electorate), and Parliamentary Secretary to the Minister of Defence and External Affairs, 1956-60. Part of Ceylon Delegation to China, September 1956. Speaker of Parliament, March 30– April 23, 1960. Appointed General Secretary, SLFP in 'sixties. President of the United Nations Security Council, April 1961. Minister of Industries and Scientific Affairs, United Front Government, 1970-77. Initiated the National Apprenticeship Board (National Apprentice and Industrial Training Authority). Split from the SLFP and contested elections in 1977 in coalition with LSSP and CP.
Compiled by Charles Wesley Ervin
Sudisman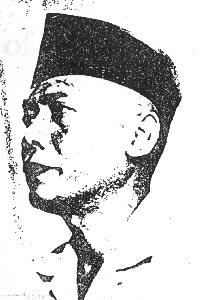 One of a group of young leaders, inspired by the victory of the Chinese Revolution, who turned the Indonesian Communist Party from a small, defeated and demoralised Party in 1950 into a large and dynamic force with three million members and more than 20 million supporters. Thousands of Communists were massacred following an unsuccessful coup in 1965. Sudisman was put on trial, and his famous final address, before being sentenced to death, analysed how PKI strategies had led to the debacle.
Sukharno, Ahmed (1901-1970)

Founder of Indonesian Nationalist Party in wake of defeat of Indonesian Communists in 1927; in prison or exile for most of period 1929-45; de facto President of Indonesia after collapse of Japanese occupation, eventually recognised by Dutch in 1950; founder of 'non-aligned movement' of Asian and African nations; sought co-operation with Indonesian CP, while developing a capitalist economy. Suharto, through leading a military coup, overthrew Sukharno in 1965 after crushing a left-wing officers' Untung Rising. Sukharno was officially removed from Presidency in 1967.
Sukhomlinov
General; Russian Minister of Warunder Nicholas II 1909-1914. Combat expereince in Turkish war of 1877-78, where he displayed impressive courage. Suspected of being pro-German, due to the loses of Russia in the war, dropped June 1915 and sentenced to life imprisonment, though released later in the year. Hundreds of thousands of rubles exceeding his salary were found in his bank account. Escaped abroad after October.
Sundararajan, N.
Party pseudonum: Somu
Joined Bolshevik Leninist Party of India in Madurai during WWII. Very active in the underground period. Delegate from Madurai to first party convention, 1944. (Dropped out of Bolshevik Leninist Party of India after the war.)
Compiled by Charles Wesley Ervin
Sun Yat-sen (1866-1925)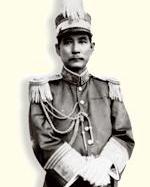 Chinese revolutionary leader and founder of China's Guomindang (Nationalist Party). Sun was born into a peasant family in Guangdong and began studies in the medical field until developing an interest in political affairs. His interest in politics and early revolutionary activities (directed against the ruling Qing dynasty) resulted in a need to temporarily leave China and reside in Japan in 1894. During this time, he also traveled abroad, continuing his revolutionary involvements.
Shortly after the demise of the Qing Dynasty in 1911, Sun returned to China and he was inagurated as the provisional President in 1912. He later resigned this post and relinquished power to former Qing official Yuan Shikai. Sun's relationship with Yuan subsequently deteriorated and Sun resumed revolutioary activities in Canton.
While in Canton, Sun founded the Guomindang (also referred to as GMD) and initiated collaboration amongst the Comintern, the newly-fromed Chinese Communist Party and the GMD. The Comintern assisted the GMD through political and materiel support. Sun died of liver cancer in in 1925. The GMD was largely antagonistic and persecutorial towards the CCP in the decades following Sun's death.
Sun's "Three Principles of the People," which underscore the principles of nationalism, democracy and the people's livelihood, is considered to be his most significant contribution to Chinese political theory. Sun yat-sen is regarded as a nationl hero both in the People's Rupublic of China and in the exiled Guomindang government of Taiwan.
Sun Tzu
Sun Tzu's The Art of War appears to have been written between 400 BCE and 320 BCE. Some scholars believe that Sun Tzu's work was actually authored by unknown Chinese philosophers and that Sun Tzu did not actually exist as a historical figure.
Supek, Rudi (1913-1993)
Croat Marxist sociologist, member of the Praxis Group. Supek was studying in Paris when the World War 2 erupted. He joined the Resistance, but was soon captured and deported to Buchenwald concentration camp. After liberation, Supek went back to Paris to continue living and studying there. In 1948, after the Cominform Resolution against Tito's Yugoslavia, Maurice Thorez asked Supek, who was member of the French Communist Party, to attack Tito. Supek refused to comply and returned in Yugoslavia. However, he didn't become member of the Communist Party of Yugoslavia.
In 1964 Supek was one of the founders of the Praxis journal and was co-editor of the journal from 1967 to 1973. He initiated and was president of the Management Board of the Korčula Summer School.
His major works are: Existentialism and Decadence (1950), Sociology and Socialism (1962), Herbert Spencer and the Biologism in Sociology (1965), Humanist Intelligentsia and Politics (1969), Social Prejudices (1973), Participation, Workers' Control and Self-management (1974), and Living after History (1986).
See Rudi Supek Archive.
Suphi, Mustafa (1883-1921)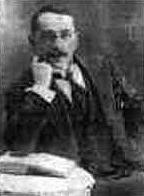 Founder of the Communist Party of Turkey (TKP).
He studied law in Istanbul, and political sciences in Paris. In Paris he worked as a correspondent of a Turkish newspaper (Tanin). He turned back to Turkey in 1910 and began working as a teacher of economy. In 1912 he became the redactor of the newspaper "Ifham." In 1913 after the Mustafa Sevket Pasha assassination he was arrested by the government of Ittihat ve Terakki (Party of Union and Progress). He was exiled in Sinop (Coast of Black Sea) where he writes some articles about western philosophy for the periodicals "Ictihat" and "Hak." In 1914 Suphi escaped from Sinop to Russia. With the beginning of the First World War he was arrested by the Russian government. He was again exiled, first in Caluga, then area of Urals. In exile he became acquainted with the Bolshevism and joined to the Russian Social Democratic Labour Party (Bolshevik). In July 1918 he organised a "Congress of the Turkish Left Socialists" in Moscow. In November he joined to Congress of Muslim Communists in Moscow and was elected to the "Central Committee of the All Russia Muslim Workers" that was depended on the "People Commissariat of Nations". He joined to the 1st Congress of the 3rd International as Turkish delegate. In same year he founded a communist newspaper "Yeni DŁnya" (New World) and at 14 July 1919 in Moscow, Communist Party of Turkey, with 6 other Turkish communists. At 10 September 1920 in Baku "1st and General Congress of Turkish Communists" was attended by 74 delegates from Anatolia, Istanbul and Soviet Union. The Congress elected Mustafa Suphi as Chairman, Ethem Nejat as General Secretary and a Central Committee with seven members. Four months later in the relationship with Mustafa Kemal and the "Ankara Government" Suphi and his 14 comrades went to the Turkey to join the "Turkish Liberation War." But in Erzurum (in East Anatolia) people was agitated against them. They couldn't go in to the city. General Kazim Karabekir advised them to turn back. To go back to Baku over Batum they were sent to Trabzon (at the coast of Black Sea). Because of the demonstrations they couldn't go in to Trabzon too. They sailed with a small boat, but in the night of 29th January they were killed on the sea, with knifes, by Captain Yahya and his men that caught them.
---