The Paris Commune 1871
For a citizens' army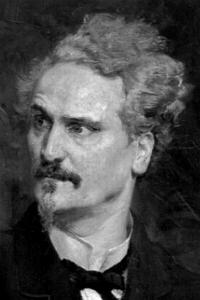 ---
Source: Henri Rochefort, La Lanterne, présentation et notes de Roger Bellet. Jean-Jacques Pauvert, Paris, 1966;
First Published: Le Mot d'Ordre, February 1871;
Translated: for marxists.org by Mitch Abidor;
CopyLeft: Creative Commons (Attribute & ShareAlike) marxists.org 2005.
Henri Rochefort was perhaps the most outspoken opponent of the regime of Napoleon III. Named to the government of National Defense in 1870, he supported the Commune and was deported to New Caledonia after it was crushed. From March to May 1871 he edited Le Mot d'Ordre.
---
For my part I'm not angry to see so many generals arrive at the Chamber. They will doubtless explain to you what special means they employed in being so constantly beaten. There must be a secret to this. Perhaps they'll reveal it to us. This won't give us back Alsace and Lorraine, but at least we'll know why we lost them. They'll probably end up by confiding to us that if they lost so many battles it's because they didn't know how to make war, and this will be an excellent opportunity for us to cry out, we enemies of human butchery: "Well, if you don't know how to do it, then don't do it any more!" For even as we go to Bordeaux to settle accounts with Russia, it would perhaps be useful to settle them with ourselves.
However painful this admission might be, it must absolutely be recognized: no nation more than the French nation has deserved what happened to it. The moment has perhaps arrived to return to go down to the foundation of things, the only place we haven't delivered to the enemy, and to ask ourselves if it is possible to be so severely punished without having also been profoundly guilty.
The Germans are incontestably atrocious: Von Moltke, Von Werder and all the Vons from across the Rhine are making us pay for the hours of armistice of which we are in such need the same way a barkeeper makes you pay for your hours of billiards. They've stolen from our farms, torn up our wall coverings; they've violated everything, executed everything, stolen everything!
They've executed the mayors of villages who couldn't pay the war contributions they were taxed with. The French in Mexico hung patriots who refused to take seriously the authority of a certain Bazaine, who has since made himself illustrious beneath the ramparts of Metz. The Germans carried away the furniture of the chateau of Saint-Cloud; the French went as far as China to steal enamels and scented lamps from the Summer Palace.
The Germans have set fire to wheat mills in order to cut short any re-provisioning; the French, in the African countryside, cut the ears of Arab women in order to avoid any difficulties in afterward removing the rings from them.
As long as we smoke out Africans and rob the Chinese there is nothing left for us to do but to bow our heads the day the Saxons come to take family souvenirs from our hands. We have carried out savage wars, and we are being answered with savagery. It's up to us to overthrow the old system and to replace militarism with patriotism. I can thus only congratulate the people for having sent so many generals to the Chamber on one condition: that it will henceforth send citizens to the army.
---