Francisco Ferrer
Father of Anarchist Schooling and Martyred Leader of Spanish Freethought
(1859-1909)
---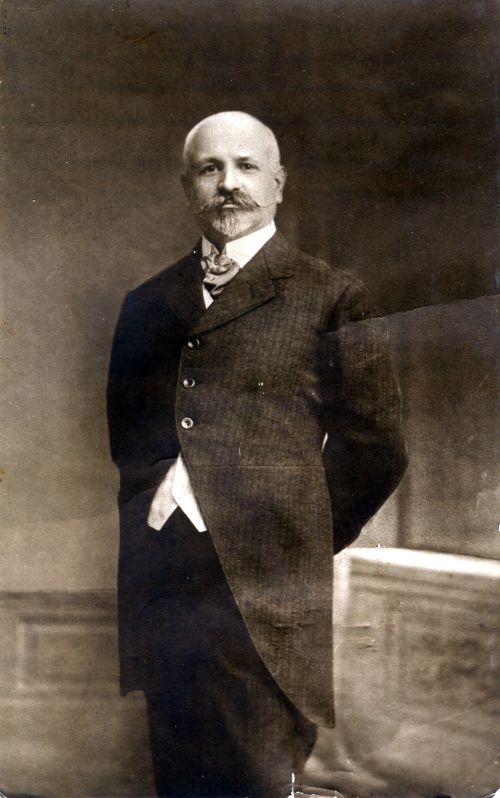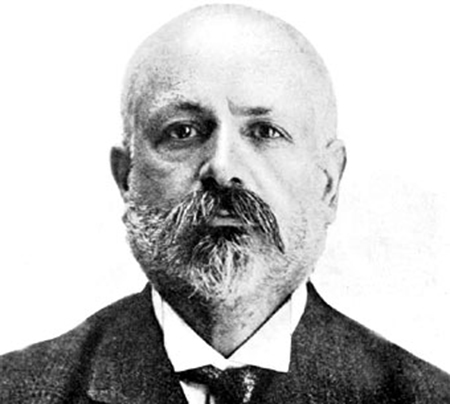 About
Francisco Ferrer i Guàrdia (in Catalan, Francesc Ferrer i Guàrdia, 1859–1909) was a radical freethinker, anarchist, and educationist behind a network of secular, private, libertarian schools in and around Barcelona. His execution, following a revolt in Barcelona, propelled Ferrer into martyrdom and grew an international movement of radicals and libertarians, who established schools in his model and promoted his schooling approach.
Ferrer was raised on a farm near Barcelona, where he developed republican and anti-clerical convictions. As a train conductor, he transmitted messages for the republican leader Manuel Ruiz Zorrilla, exiled in France. Following a failed republican uprising in 1885, Ferrer, too, moved to Paris with his family, where they stayed for 16 years. Ferrer began to explore anarchism and education. At the turn of the century, Ferrer had resolved to open a libertarian school modeled on Paul Robin's Prévost orphanage school. A large inheritance from a Parisian tutee provided the means to do so.
Upon returning to Barcelona in 1901, Ferrer founded the Barcelona Modern School, Escuela Moderna, which sought to provide a secular, libertarian curriculum as an alternative to the religious dogma and compulsory lessons common within Spanish schools. Ferrer's pedagogy borrowed from a tradition of 18th century rationalism and 19th century romanticism. He held that children should wield freewheeling liberties at the expense of conformity, regulation, and discipline. His school eschewed punishments, rewards, and exams, and encouraged practical experience over academic study. The school hosted lectures for adults, a school for teacher training, and a radical printing press, which printed textbooks and the school's journal. Around 120 offshoots of the school spread throughout Spain. The rapidity of Ferrer's rise troubled Spanish church and state authorities, who viewed the school as a front for insurrectionary activity. Ferrer was held in association with the 1906 assassination attempt on the Spanish King, which was used as a pretext for closing the school, but was ultimately released without conviction under international pressure a year later. Ferrer traveled Europe as an advocate of the Spanish revolutionary cause, founded a libertarian education advocacy organization, and reopened his press.
In mid-1909, Ferrer was arrested and accused of orchestrating a week of insurrection known as Barcelona's Tragic Week. Though Ferrer's involvement was likely not as blameless as intimated by his peers, he did not mastermind the events as charged. The ensuing court case, remembered as a show trial by a kangaroo court, resulted in Ferrer's execution and triggered international outcry, as Ferrer was widely believed to be innocent at the time of his death. He was prominently memorialized in writing, monuments, and demonstrations across three continents. The protest became a movement to propagate his educational ideas, and Modern Schools in his name sprouted across the United States and Europe, reaching into Brazil and Asia.
Source: Wikipedia.org
---
Works
Articles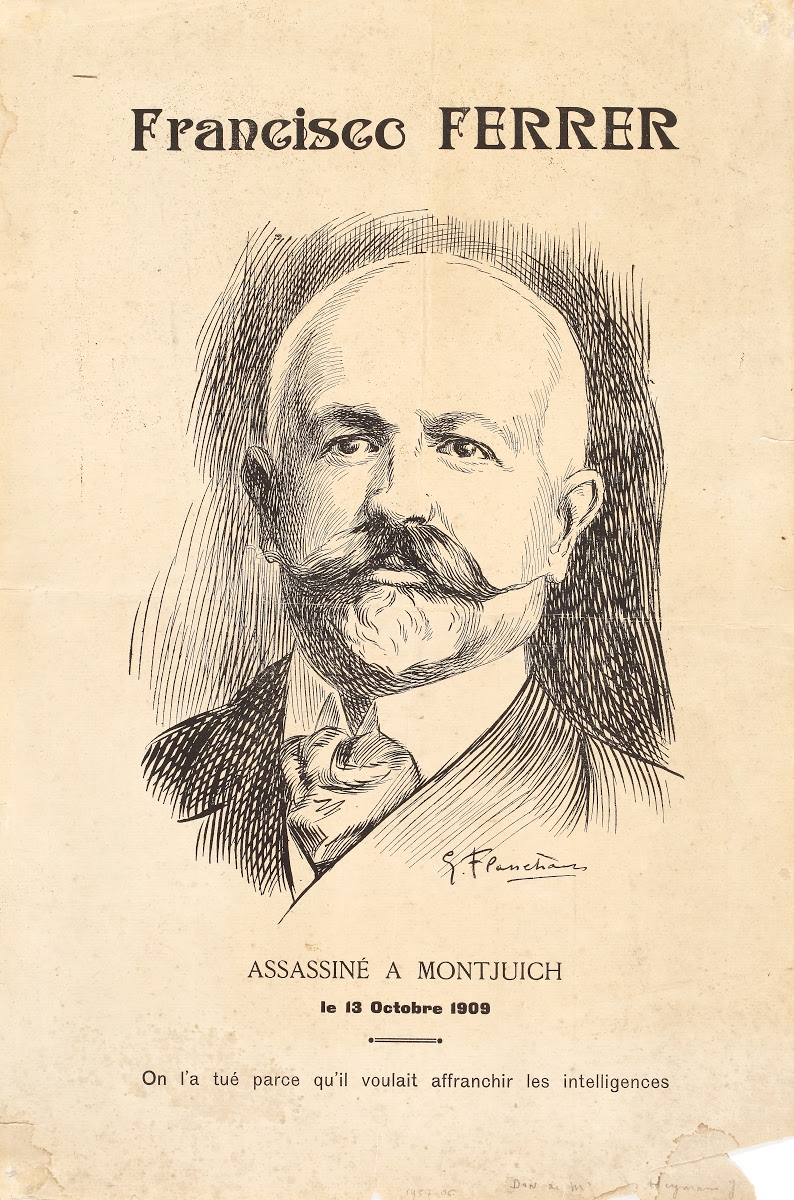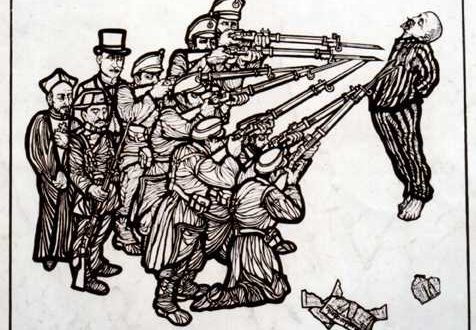 1905: Against Bull-Fighting and Human Exploitation
Books
1913: The Origins and Ideals of the Modern School
---