Jews, Marxism and the Worker's Movement
---
John Spargo
The Jew and American Ideals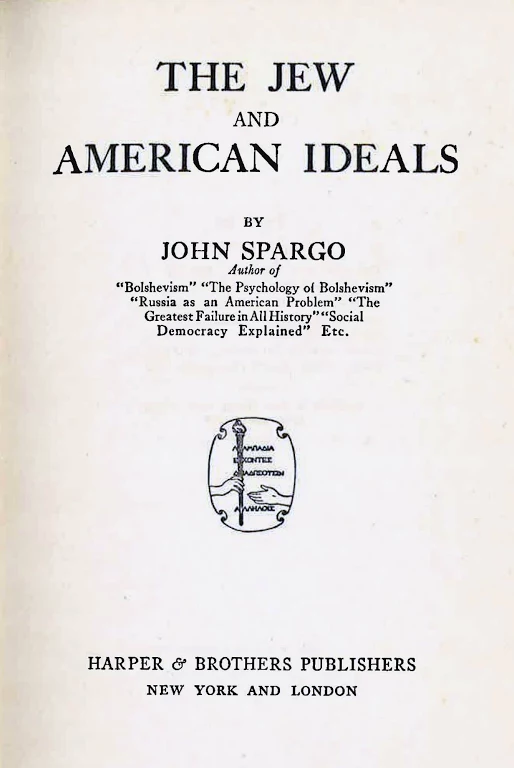 ---
First Published: 1921.
Transcription, Editing and Markup: Paul Saba
Copyright: This work is in the Public Domain under the Creative Commons Common Deed. You can freely copy, distribute and display this work; as well as make derivative and commercial works. Please credit the Marxist Internet Archive as your source, include the url to this work, and note any of the transcribers, editors & proofreaders above.
---
CONTENTS
I. A PACIFIST TURNED ANTI-SEMITE
II. THE ALLEGED "GREAT JEWISH CONSPIRACY"
III. THE MYSTERY OF THE PROTOCOLS
IV. Is SOCIALISM A JEWISH CONSPIRACY?
V. THE JEWISH SOCIALISTS AND BOLSHEVISM
VII. THE VICIOUS ROLE OF ANTI-SEMITISM
VIII. WHAT ANTI-SEMITISM IN AMERICA MEANS
IX. WE NEED THE CO-OPERATION OF CHRISTIAN AND JEW
---