Woman and Labour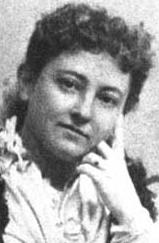 ---
First Published: London: Unwin, 1911;
Transcribed: Sue Asscher for Project Gutenberg;
HTML Markup: Sally Ryan for marxists.org in 2000.
---
Dedicated to Constance Lytton
"Glory of warrior, glory of orator, glory of song,
Paid with a voice flying by to be lost on an endless sea –
Glory of virtue, to fight, to struggle, to right the wrong –
Nay, but she aim'd not at glory, no lover of glory she:
Give her the glory of going on and still to be."
Tennyson.
Olive Schreiner.
De Aar, Cape of Good Hope,
South Africa. 1911.
---
Contents
Chapter II. Parasitism (continued)
Chapter III. Parasitism (continued)
Chapter VI. Certain Objections
---
To volunteer for the MIA, Email our Admin Committee