Earl Browder
Victory – and after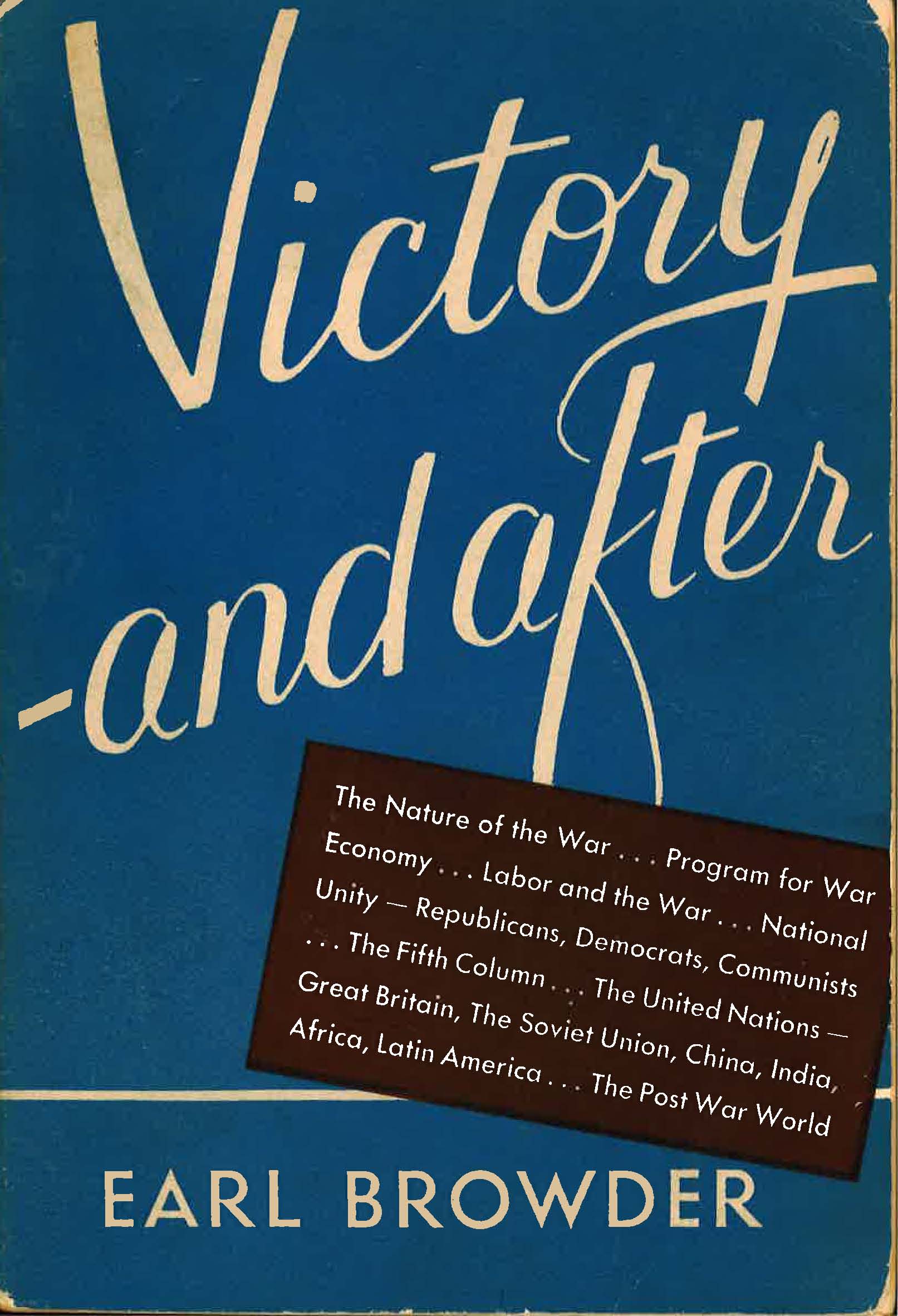 ---
First Published: 1942
Transcription, Editing and Markup: Paul Saba
Copyright: This work is in the Public Domain under the Creative Commons Common Deed. You can freely copy, distribute and display this work; as well as make derivative and commercial works. Please credit the Encyclopedia of Anti-Revisionism On-Line as your source, include the url to this work, and note any of the transcribers, editors & proofreaders above.
---
CONTENTS
Part One: THE WAR
i The Nature of the Present War
Part Two: A UNITED NATION
iii Hitler's Secret Weapon–The Fifth Column
iv Martin Dies, Fifth Columnist Extraordinary
vi The Problems of National Unity
vii The Communist Party and National Unity
viii The Socialist Party and National Unity
ix The Republican Party and National Unity
x The Democratic Party and National Unity
xi The Two-Party System–Some Special Problems
Part Three: THE UNITED NATIONS
xii What is the United Nations?
xiii The Soviet Union in the United Nations
xiv Great Britain and the United States
xv China as Citizen of the World
xvi Is India a Member of the United Nations?
xvii Africa as a Factor in the War
xviii Latin America's Contribution to Victory
Part Four: ECONOMICS OF WAR
xix From the "Economy of Abundance" to the Economy of War
Part Five: VICTORY–AND AFTER
---