V. G. WILCOX
Internet Archive
---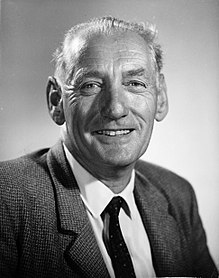 Victor George Wilcox (6 November 1912; Willesden, London, England – 29 April 1989; Henderson, Auckland, New Zealand) was a New Zealand communist, farmer and trade unionist.
Vic Wilcox was born in England on 6 November 1912 and emigrated to New Zealand with his family in the mid 1920s. His father took up dairy farming at Waiharara in Northland while Vic was educated at Takapuna Grammar School. After completing his education Wilcox worked on farms in the Northland, where he served as Secretary to the Waiharara branch of the New Zealand Farmers' Union from 1936 until 1939.
During World War II, he served as a clerk in the Royal New Zealand Air Force from May 1942 to October 1943.
During the Great Depression, Wilcox read Marxist literature and became convinced of the superiority of the Soviet economic model. In 1933 he formed a branch of the Friends of the Soviet Union in Waiharara and in 1934 he joined the Communist Party of New Zealand. By 1941 he was a member of its National Committee, and in 1946 was appointed treasurer of the National Executive Committee. In 1951 Wilcox succeeded Sid Scott as General Secretary, the highest position in the CPNZ.
Under Wilcox's leadership, following the revelations of Stalin's abuses by Nikita Krushchev at the 20th Congress of the Communist Party of the Soviet Union, the the CPNZ moved closer to the positions of the Communist Party of China. This led to dissension within the CPNZ and to the departure of many cadre, some of whom formed the pro-Soviet New Zealand Socialist Unity Party.
The CPNZ became, along with the Albanian Party of Labor, one of China's two closest allies in the Sino-Soviet split. This allowed Wilcox an international stature outsized to the size of the party that he led, and permitted him to make a number of high-profile visits to the People's Republic of China.
Follwing the death of Mao Zedong, the Albanian party entered into conflict with the Chinese leadership. Wilcox denounced the Albanian positions as too sectarian. However, in this he was now out of step with the majority of his own party, and his personal drinking habits and leadership style had become an issue in intra-party politics. He was removed from all leadership positions in the CPNZ in 1977, and expelled from the party in 1978.
Writings
Out to the People: On to the Offensive Against Monopoly (Report of the National Committee to the National Conference of the CPNZ) (1963)
Speech at the Higher Party School of the Central Committee of the Chinese Communist Party (1963)
The Leadership of the C.P.S.U. Has Taken the Revisionist Path (1963)
V. G. Wilcox's Speech at Party School in Canton (Peking Review #12, March 20. 1964)
New Zealand Party's Firm Stand (1964)
Wilcox Denounces Modern Revisionists for Undermining National-Liberation Movement (Peking Review, August 13, 1965)
Public Polemics Help the Return of the Movement To Marxist-Leninist Position Says V. G. Wilcox, General Secretary of the Communist Party of New Zealand (Peking Review, October 5, 1965)
The Communist Party of New Zealand on Revisionism (1966)
Mao Tse-Tung's Thought is a Compass for All People Aspiring to Change The World - V.G. Wilcox greets the 45th anniversary of the founding of the Communist Party of China (Peking Review, August 12, 1966)
China's Cultural Revolution is in the Interests of the People of the World - Statement by V. G. Wilcox, General Secretary of The Communist Party of New Zealand (Peking Review, September 23, 1966)
Marxist-Leninists Can Never Talk About Unity With Revisionists - Excerpts from a political report by V. G. Wilcox, General Secretary of the Communist Party of New Zealand (Peking Review, October 14, 1966)
Study Chairman Mao's New Contribution On Dialectics - Article by Comrade V. G. Wilcox, General Secretary of the Communist Party of New Zealand (Peking Review, July 26, 1968)
Comrade V. G. Wilcox Calls On All Members of Communist Party of New Zealand to Study Chairman Mao's Works (Peking Review, August 1, 1969)
---