New Masses
---
Introduction to the New Masses digital archive on Marxists Internet Archive
By Marty Goodman / Riazanov Library
Current state of this archive:
This archive includes scans of all 85 issues of New Masses from its first 8 years (1926-1933).
The scans here I made from my personal collection, from the personal collection of Tim Davenport, from the personal collection of Ted Watts, and from the holdings of Holt Labor Library of San Francisco.
Note: Stanford's Hoover Library gave us very kind assistance in supplying color scans of color covers of two issues (July 1926 and May 1927) and with a color 2 page center graphic art work in May 1927 where we did not have access to the original paper. May 1927 is an exceptionally rare issue: neither Tamiment Library nor Hatcher Labadie library had a copy of it! Two weeks later, a copy of May 1927 became available from Lorne Bair rare books, enabling me to make scans of it entirely from the original paper.
I began this archive project in late 2014. With my acquisition and scanning of a copy of the October 1931 issue of New Masses in February of 2017, digital images of all 85 issues of the monthly New Masses published 1926 through 1933 are now available here, below. I personally scanned every page of every issue from original paper, using art-preserving scanning strategies and relatively high resolution (600 and 1200 dpi).
Marty Goodman
San Pablo, California, USA
February 2017
Read the full Introduction here
---
Index to New Masses
Ted Watts wrote for the Greenwood Reprints of New Masses a set of indexes for the following years:
1926-1933 | 1934-1935 | 1936
---
1926
May 1926, Volume 1, No. 1 [70mb PDF]
New Masses
Published by the New Masses Inc., 39 West 8th St., New York City
Editors:
Egmont Arens, Joseph Freeman, Hugo Gellert, Michael Gold, James Rorty, and Joan Sloan
---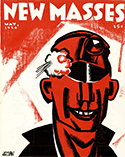 June 1926, Volume 1, No. 2 [70mb PDF]
New Masses
Published by the New Masses Inc., 39 West 8th St., New York City
Editors:
Egmont Arens, Joseph Freeman, Hugo Gellert, Michael Gold, James Rorty, and Joan Sloan
---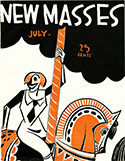 July 1926, Volume 1, No. 3 [49mb PDF]
New Masses
Published by the New Masses Inc., 39 West 8th St., New York City
Editors:
Egmont Arens, Joseph Freeman, Hugo Gellert, Michael Gold, James Rorty, and Joan Sloan
---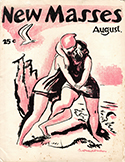 August 1926, Volume 1, No. 4 [75mb PDF]
New Masses
Published by the New Masses Inc., 39 West 8th St., New York City
Editors:
Egmont Arens, Joseph Freeman, Hugo Gellert, Michael Gold, James Rorty, and Joan Sloan
---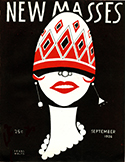 September 1926, Volume 1, No. 5 [93mb PDF]
New Masses
Published by the New Masses Inc., 39 West 8th St., New York City
Editors:
Egmont Arens, Joseph Freeman, Hugo Gellert, Michael Gold, James Rorty, and Joan Sloan
---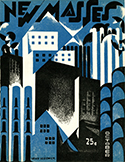 October 1926, Volume 1, No. 6 [80mb PDF]
New Masses
Published by the New Masses Inc., 39 West 8th St., New York City
Editors:
Egmont Arens, Joseph Freeman, Hugo Gellert, Michael Gold, James Rorty, and Joan Sloan
---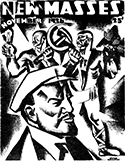 November 1926, Volume 2, No. 1 [50mb PDF]
New Masses
Published by the New Masses Inc., 39 West 8th St., New York City
Editors:
Egmont Arens, Joseph Freeman, Hugo Gellert, Michael Gold, James Rorty, and Joan Sloan
---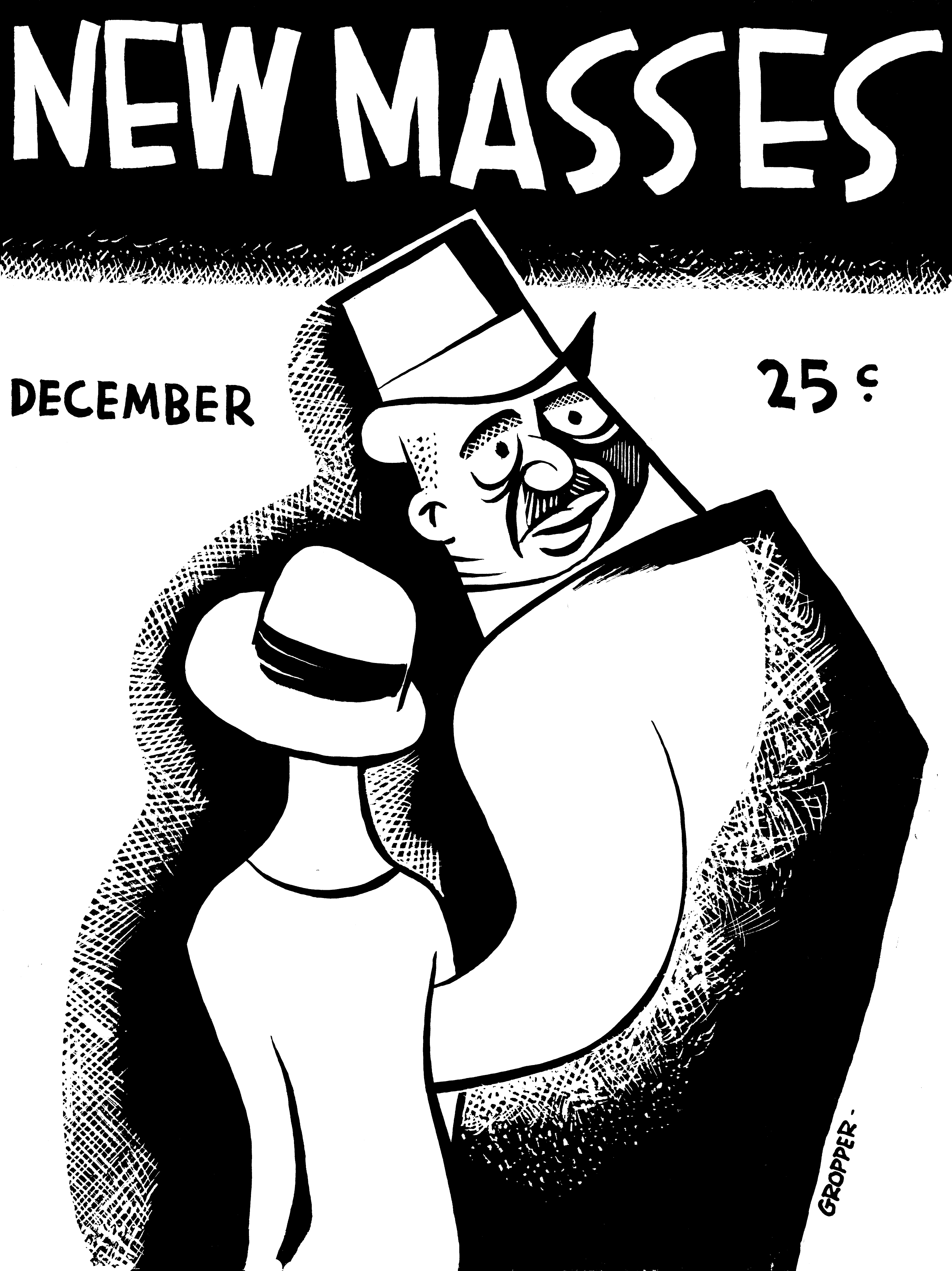 December 1926, Volume 2, No. 2 [30mb PDF]
New Masses
Published by the New Masses Inc., 39 West 8th St., New York City
Editors:
Egmont Arens, Hugo Gellert and Michael Gold
---
⇑ 1927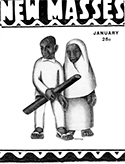 January 1927, Volume 2, No. 3 [61mb PDF]
New Masses
Published by the New Masses Inc., 39 West 8th St., New York City
Editors:
Egmont Arens, Hugo Gellert and Michael Gold
---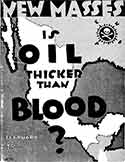 February 1927, Volume 2, No. 4 [32mb PDF]
New Masses
Published by the New Masses Inc., 39 West 8th St., New York City
Editors:
Egmont Arens, Hugo Gellert, William Gropper and Michael Gold
---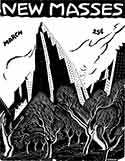 March 1927, Volume 2, No. 5 [23mb PDF]
New Masses
Published by the New Masses Inc., 39 West 8th St., New York City
Editors:
Egmont Arens, Hugo Gellert, William Gropper and Michael Gold
---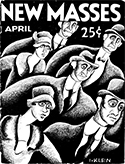 April 1927, Volume 2, No. 6 [63mb PDF]
New Masses
Published by the New Masses Inc., 39 Union Sq., New York City
Editors:
Egmont Arens, Joseph Freeman, Hugo Gellert, William Gropper and Michael Gold
---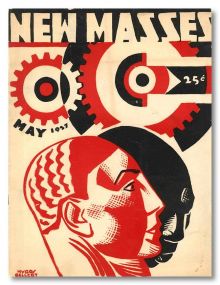 May 1927, Volume 3, No. 1 [38mb PDF]
New Masses
Published by the New Masses Inc., 39 Union Sq., New York City
Editors:
Egmont Arens, Joseph Freeman, Hugo Gellert, William Gropper and Michael Gold
---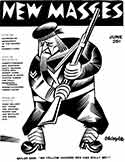 June 1927, Volume 3, No. 2 [49mb PDF]
New Masses
Published by the New Masses Inc., 39 Union Sq., New York City
Editors:
Egmont Arens, Joseph Freeman, Hugo Gellert, William Gropper and Michael Gold
---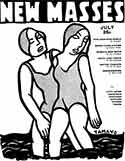 July 1927, Volume 3, No. 3 [33.5mb PDF]
New Masses
Published by the New Masses Inc., 39 Union Sq., New York City
Editors:
Egmont Arens, Joseph Freeman, Hugo Gellert, William Gropper and Michael Gold
---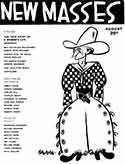 August 1927, Volume 3, No. 4 [60mb PDF]
New Masses
Published by the New Masses Inc., 39 Union Sq., New York City
Editors:
Egmont Arens, Joseph Freeman, Hugo Gellert, William Gropper and Michael Gold
---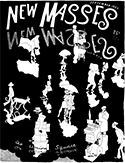 September 1927, Volume 3, No. 5 [40mb PDF]
New Masses
Published by the New Masses Inc., 39 Union Sq., New York City
Editors:
Egmont Arens, Joseph Freeman, Hugo Gellert, William Gropper and Michael Gold
---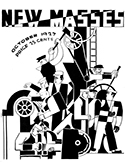 October 1927, Volume 3, No. 6 [42mb PDF]
New Masses
Published by the New Masses Inc., 39 Union Sq., New York City
Editors:
Egmont Arens, Joseph Freeman, Hugo Gellert, William Gropper and Michael Gold
---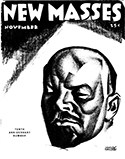 November 1927, Volume 3, No. 7 [44.7mb PDF]
New Masses
Published by the New Masses Inc., 39 Union Sq., New York City
Editors:
Egmont Arens, Joseph Freeman, Hugo Gellert, William Gropper and Michael Gold
---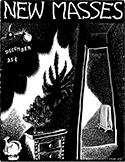 December 1927, Volume 3, No. 8 [40mb PDF]
New Masses
Published by the New Masses Inc., 39 Union Sq., New York City
Editors:
Egmont Arens, Joseph Freeman, Hugo Gellert, William Gropper and Michael Gold
⇑ 1928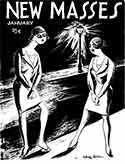 January 1928, Volume 3, No. 9 [69mb PDF]
New Masses
Published by the New Masses Inc., 39 Union Sq., New York City
Editors:
Egmont Arens, Joseph Freeman, Hugo Gellert, William Gropper and Michael Gold
---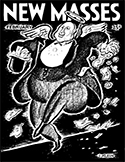 February 1928, Volume 3, No. 10 [61mb PDF]
New Masses
Published by the New Masses Inc., 39 Union Sq., New York City
Editors:
Egmont Arens, Joseph Freeman, Hugo Gellert, William Gropper and Michael Gold
---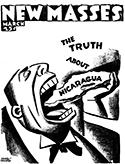 March 1928, Volume 3, No. 11 [33mb PDF]
New Masses
Published by the New Masses Inc., 39 Union Sq., New York City
Editors:
Egmont Arens, Joseph Freeman, Hugo Gellert, William Gropper and Michael Gold
---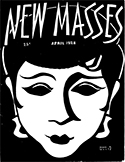 April 1928, Volume 3, No. 12 [36mb PDF]
New Masses
Published by the New Masses Inc., 39 Union Sq., New York City
Editors:
Egmont Arens, Joseph Freeman, Hugo Gellert, William Gropper and Michael Gold
---
There was no issue published for May of 1928
---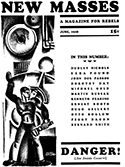 June 1928, Volume 4 No. 1 [26.8mb PDF]
New Masses
Published by the New Masses Inc., 39 Union Sq., New York City
Editor: Michael Gold

Associate Editor: Bernard Smith

Business Manager: Natilie Gomez
---

July 1928, Volume 4 No. 2 [34mb PDF]
New Masses
Published by the New Masses Inc., 39 Union Sq., New York City
Editor: Michael Gold

Associate Editor: Bernard Smith

Business Manager: Natilie Gomez
---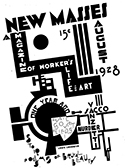 August 1928, Volume 4 No. 3 [12mb PDF]
New Masses
Published by the New Masses Inc., 39 Union Sq., New York City
Editor: Michael Gold

Associate Editor: Bernard Smith

Business Manager: Natilie Gomez
---
September 1928, Volume 4 No. 4 [25mb PDF]
New Masses
Published by the New Masses Inc., 39 Union Sq., New York City
Editor: Michael Gold

Associate Editor: Bernard Smith

Business Manager: Natilie Gomez
---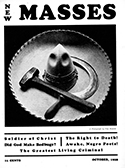 October 1928, Volume 4 No. 5 [19.6mb PDF]
New Masses
Published by the New Masses Inc., 39 Union Sq., New York City
Editor: Michael Gold

Associate Editor: Bernard Smith

Business Manager: Natilie Gomez
---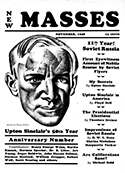 November 1928, Volume 4 No. 6 [22.3mb PDF]
New Masses
Published by the New Masses Inc., 39 Union Sq., New York City
Editor: Michael Gold

Associate Editor: Bernard Smith

Business Manager: Natilie Gomez
---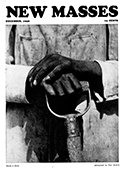 December 1928, Volume 4 No. 7 [26.8mb PDF]
New Masses
Published by the New Masses Inc., 39 Union Sq., New York City
Editor: Michael Gold

Associate Editor: Bernard Smith

Business Manager: Natilie Gomez
---
⇑ 1929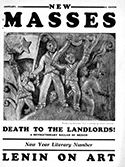 January 1929, Volume 4 No. 8 [29.4mb PDF]
New Masses
Published by the New Masses Inc., 39 Union Sq., New York City
Editor: Michael Gold

Associate Editor: Bernard Smith

Business Manager: Natilie Gomez
---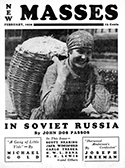 February 1929, Volume 4 No. 9 [23.5mb PDF]
New Masses
Published by the New Masses Inc., 39 Union Sq., New York City
Editor: Michael Gold

Business Manager: Natilie Gomez
---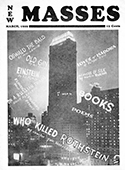 March 1929, Volume 4 No. 10 [25mb PDF]
New Masses

Editor: Michael Gold

Managing Editor: Walter Carmon

Business Manager: Natilie Gomez

Advertising Manager: Jack Wasserman
---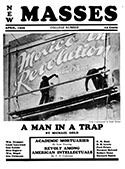 April 1929, Volume 4 No. 11 [28mb PDF]
New Masses
Published by the New Masses Inc., 39 Union Sq., New York City
Editor: Michael Gold

Managing Editor: Walter Carmon

Business Manager: Natilie Gomez

Advertising Manager: Jack Wasserman
---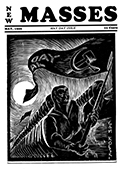 May 1929, Volume 4 No. 12 [24mb PDF]
New Masses
Published by the New Masses Inc., 39 Union Sq., New York City
Editor: Michael Gold

Managing Editor: Walter Carmon

Business Manager: Natilie Gomez
---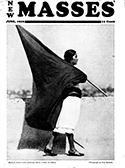 June 1929, Volume 5 No. 1 [33mb PDF] Pages 9 and 10 have been restored from microfilm images.
New Masses
Published by the New Masses Inc., 39 Union Sq., New York City
Editor: Michael Gold

Managing Editor: Walter Carmon

Business Manager: Natilie Gomez
---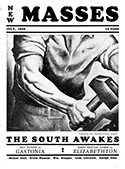 July 1929, Volume 5 No. 2 [24mb PDF]
New Masses
Published by the New Masses Inc., 39 Union Sq., New York City
Editor: Michael Gold

Managing Editor: Walter Carmon

Business Manager: Natilie Gomez
---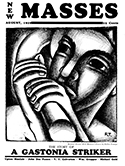 August 1929, Volume 5 No. 3 [23mb PDF]
New Masses
Published by the New Masses Inc., 39 Union Sq., New York City
Editor: Michael Gold

Managing Editor: Walter Carmon
---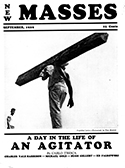 September 1929, Volume 5 No. 4 [33mb PDF]
New Masses
Published by the New Masses Inc., 39 Union Sq., New York City
Editor: Michael Gold

Managing Editor: Walter Carmon
---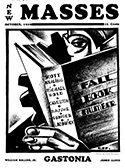 October 1929, Volume 5 No. 5 [20mb PDF]
New Masses
Published by the New Masses Inc., 39 Union Sq., New York City
Editor: Michael Gold

Managing Editor: Walter Carmon
---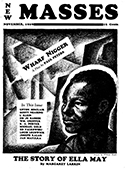 November 1929, Volume 5, No. 6 [15.8mb PDF]
New Masses
Published by the New Masses Inc., 112 East 19th St, New York City
Editor: Michael Gold

Managing Editor: Walter Carmon
---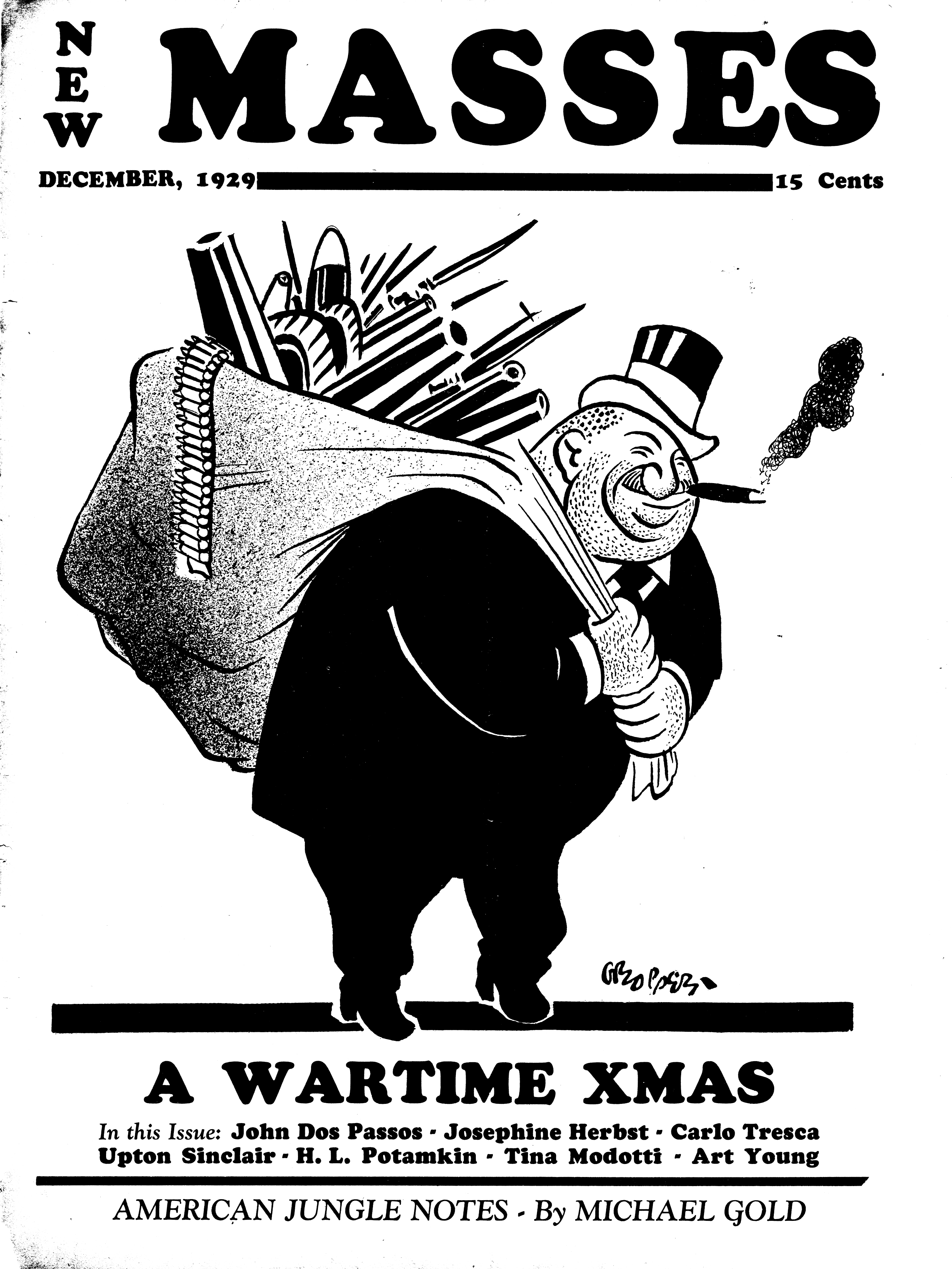 December 1929, Volume 5 No. 7 [20.3mb PDF]
New Masses
Published by the New Masses Inc., 112 East 19th St., New York City
Editor: Michael Gold

Managing Editor: Walter Carmon
---
⇑ 1930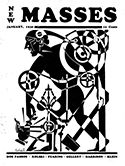 January 1930, Volume 5, No. 8 [31mb PDF]
New Masses
Published by the New Masses Inc., 112 East 19th St, New York City
Editor: Michael Gold

Managing Editor: Walter Carmon
---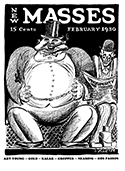 February 1930, Volume 5, No. 9 [32mb PDF]
New Masses
Published by the New Masses Inc., 112 East 19th St, New York City
Editor: Michael Gold

Managing Editor: Walter Carmon
---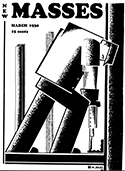 March 1930, Volume 5, No. 10 [9.3mb PDF]
New Masses
Published by the New Masses Inc., 112 East 19th St, New York City
Editor: Michael Gold

Managing Editor: Walter Carmon
---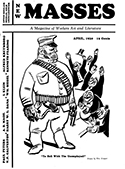 April 1930, Volume 5, No. 11 [28mb PDF]
New Masses
Published by the New Masses Inc., 112 East 19th St, New York City
Editor: Michael Gold

Managing Editor: Walter Carmon
---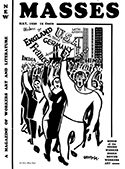 May 1930, Volume 5, No. 12 [21.3mb PDF]
New Masses
Published by the New Masses Inc., 112 East 19th St., New York City
Editor: Michael Gold

Managing Editor: Walter Carmon
---
June 1930, Volume 6, No. 1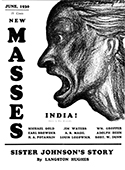 [18.6mb PDF]
New Masses
Published by the New Masses Inc., 112 East 19th St., New York City
Editor: Michael Gold

Managing Editor: Walter Carmon

Business Manager: Frances Strauss
---
July 1930, Volume 6, No. 2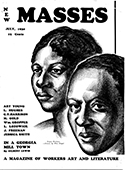 [27mb PDF]
New Masses
Published by the New Masses Inc., 112 East 19th St., New York City
Editor: Michael Gold

Managing Editor: Walter Carmon

Business Manager: Frances Strauss
---
August 1930, Volume 6, No. 3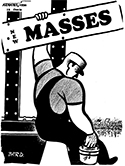 [21.3mb PDF]
New Masses
Published by the New Masses Inc., 112 East 19th St, New York City
Editor: Michael Gold

Managing Editor: Walter Carmon

Business Manager: Frances Strauss
---
September 1930, Volume 6, No. 4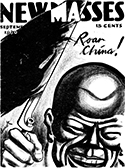 [29mb PDF]
New Masses
Published by the New Masses Inc., 112 East 19th St., New York City
Editor: Michael Gold

Managing Editor: Walter Carmon

Business Manager: Frances Strauss
---
October 1930, Volume 6, No. 5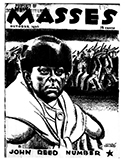 [29mb PDF] .
New Masses
Published by the New Masses Inc., 112 East 19th St., New York City
Editor: Michael Gold

Managing Editor: Walter Carmon

Business Manager: Frances Strauss
---
November 1930, Volume 6, No. 6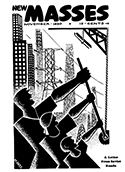 [30.2mb PDF]
New Masses
Published by the New Masses Inc., 112 East 19th St., New York City
Editor: Michael Gold

Managing Editor: Walter Carmon

Business Manager: Frances Strauss
---
December 1930, Volume 6, No. 7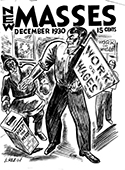 [24mb PDF]
New Masses
Published by the New Masses Inc., 112 East 19th St., New York City
Editor: Michael Gold

Managing Editor: Walter Carmon

Business Manager: Frances Strauss
---
⇑ 1931
---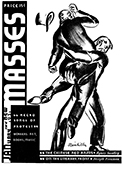 January 1931, Volume 6, No. 8 [32mb PDF]
New Masses
Published by the New Masses Inc., 112 East 19th St., New York City
Editor: Michael Gold
Managing Editor: Walt Carmon
Business Manager: Frances Strauss
Executive Board: Walt Carmon, Hugo Gellert, Michael Gold, Horace Gregory, William Gropper, I. Klein, Louis Lozowick
---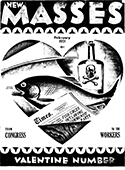 February 1931, Volume 6, No. 9 [40mb PDF]
New Masses
Published by the New Masses Inc., 112 East 19th St., New York City
Editor: Michael Gold
Managing Editor: Walt Carmon
Business Manager: Frances Strauss
Executive Board: Walt Carmon, Hugo Gellert, Michael Gold, Horace Gregory, William Gropper, I. Klein, Louis Lozowick
---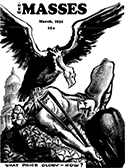 March 1931, Volume 6, No. 10 [30mb PDF]
New Masses
Published by the New Masses Inc., 112 East 19th St., New York City
Editor: Michael Gold
Managing Editor: Walt Carmon
Business Manager: Frances Strauss
Executive Board: Walt Carmon, Hugo Gellert, Michael Gold, Horace Gregory, William Gropper, I. Klein, Louis Lozowick
---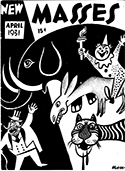 April, 1931, Volume 6, No. 11 [34mb PDF]
New Masses
Published by the New Masses Inc., 112 East 19th St., New York City
Editor: Michael Gold
Managing Editor: Walt Carmon
Business Manager: Frances Strauss
Executive Board: Walt Carmon, Hugo Gellert, Michael Gold, Horace Gregory, William Gropper, I. Klein, Louis Lozowick
---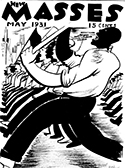 May, 1931, Volume 6, No. 12 [30mb PDF]
New Masses
Published by the New Masses Inc., 112 East 19th St., New York City
Editor: Michael Gold
Managing Editor: Walt Carmon
Business Manager: Frances Strauss


Executive Board:Walt Carmon, Hugo Gellert, Michael Gold, Horace Gregory, William Gropper, I. Klein, Louis Lozowick
---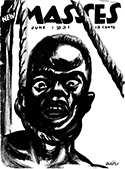 June, 1931, Volume 7, No. 1 [31.4mb PDF]
New Masses
Published by the New Masses Inc., 112 East 19th St., New York City
Editor: Michael Gold
Managing Editor: Walt Carmon
Business Manager: Frances Strauss
Executive Board: Walt Carmon, Hugo Gellert, Michael Gold, Horace Gregory, William Gropper, I. Klein, Louis Lozowick
---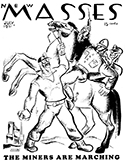 July, 1931, Volume 7, No. 2 [29mb PDF]
New Masses
Published by the New Masses Inc., 112 East 19th St., New York City
Editor: Michael Gold
Managing Editor: Walt Carmon
Business Manager: I. Klein
Executive Board: Walt Carmon, Hugo Gellert, Michael Gold, Horace Gregory, William Gropper, I. Klein, Louis Lozowick
---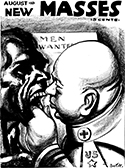 August, 1931, Volume 7, No. 3 [30.4mb PDF]
New Masses
Published by the New Masses Inc., 112 East 19th St., New York City
Managing Editor Walt Carmon
Business Manager: Frances Strauss


Editorial Board: Robert Evans, Michael Gold, Louis Lozowick

 

---

 

September, 1931, Volume 7, No. 4 [30.7mb PDF]
New Masses
Published by the New Masses Inc., 63 East 15th St., New York City

Managing Editor Walt Carmon
Business Manager: Frances Strauss


Editorial Board: Robert Evans, Michael Gold, Louis Lozowick

 

---

 

October, 1931, Volume 7, No. 5 [43mb PDF]
New Masses
Published by the New Masses Inc., 63 East 15th St., New York City

Managing Editor: Walt Carmon
Business Manager: Frances Strauss


Editorial Board: Robert Evans, Michael Gold, Louis Lozowick

 

---

 

November, 1931, Volume 7, No. 6 [22.7mb PDF]
New Masses
Published by the New Masses Inc., 63 East 15th St., New York City

Managing Editor: Walt Carmon
Business Manager: Frances Strauss


Editorial Board:Robert Evans, Michael Gold, Louis Lozowick

 

---

 

December, 1931, Volume 7, No. 7 [42mb PDF]
New Masses
Published by the New Masses Inc., 63 East 15th St., New York City

Managing Editor: Walt Carmon
Business Manager: Frances Strauss


Editorial Board: Robert Evans, Michael Gold, Louis Lozowick

 

---

 

 

⇑ 1932




 

---

 


January, 1932, Volume 7, No. 8 [30mb PDF]
New Masses
Published by the New Masses Inc., 63 East 15th St., New York City

Managing Editor: Walt Carmon
Business Manager: Frances Strauss


Editorial Board:
Robert Evans, Michael Gold, Louis Lozowick

 

---

 

February, 1932, Volume 7, No. 9 [26.6mb PDF]
New Masses
Published by the New Masses Inc., 63 East 15th St., New York City

Managing Editor: Walt Carmon
Business Manager: Frances Strauss


Editorial Board: Robert Evans, Hugo Gellert, Michael Gold, Louis Lozowick, Moissaye J. Oligin

 

---

 

There was no March 1932 issue published

 

---

 

April, 1932, Volume 7, No. 10 [28.9mb PDF]
New Masses
Published by the New Masses Inc., 63 East 15th St., New York City

Editorial Board: Robert Evans, Hugo Gellert, Michael Gold, Louis Lozowick, Moissaye J. Oligin

 

---

 

May, 1932, Volume 7, No. 11 [21.3mb PDF]
New Masses
Published by the New Masses Inc., 63 East 15th St., New York City

Managing Editor: Walt Carmon
Business Manager: Frances Strauss


Editorial Board: Robert Evans, Hugo Gellert, Michael Gold, Louis Lozowick, Moissaye J. Oligin

 

---

 

June, 1932, Volume 7, No. 12 [54mb PDF]
New Masses
Published by the New Masses Inc., 63 East 15th St., New York City

Managing Editor: Walt Carmon
Business Manager: Frances Strauss


Editorial Board: Robert Evans, Whittiker Chambers, Hugo Gellert, Michael Gold, Louis Lozowick, Moissaye J. Oligin

 

---

 

July 1932, Volume 8, No. 1 [35mb PDF]
New Masses
Published by the New Masses 63 East 15th St., New York City

Managing Editor: Walt Carmon
Business Manager: Frances Strauss


Editorial Board: Robert Evans, Whittiker Chambers, Hugo Gellert, Michael Gold, Louis Lozowick, Moissaye J. Oligin

 

---

 

August 1932, Volume 8, No. 2 [39mb PDF] p13 and 14 scanned from microfilm.
New Masses
Published by the New Masses 63 East 15th St., New York City

Editorial Board: Robert Evans, Whittiker Chambers, Hugo Gellert, Michael Gold, Louis Lozowick, Moissaye J. Oligin

 

---

 

September 1932, Volume 8, No. 3 [14mb PDF]
New Masses
Published by the New Masses 63 East 15th St., New York City

Editorial Board: Robert Evans, Whittiker Chambers, Hugo Gellert, Michael Gold, Louis Lozowick, Moissaye J. Oligin

 

---

 

There was no October 1932 issue published

 

---

 

November, 1932, Volume 8, No. 4 [37mb PDF]
New Masses
Published by the New Masses Inc., 112 East 19th St., New York City

Editorial Board: Robert Evans, Whittiker Chambers, Hugo Gellert, Michael Gold, Louis Lozowick, Moissaye J. Oligin

 

---

 

December 1932, Volume 8, No. 5 [28mb PDF]
New Masses
Published by the New Masses 799 Broadway, New York City

Editorial Board: Robert Evans, Whittiker Chambers, Hugo Gellert, Michael Gold, Louis Lozowick, Moissaye J. Oligin

 

---

 

 

⇑ 1933




 

January 1933, Volume 8, No. 6 [16mb PDF]
New Masses
Published by the New Masses 63 West l5 St., New York City

Editorial Board:Robert Evans, Whittiker Chambers, Hugo Gellert, Michael Gold, Louis Lozowick, Moissaye J. Oligin

 

---

 

February 1933, Volume 8, No. 7 [26mb PDF]
New Masses
Published by the New Masses 799 Broadway, New York City

Editorial Board:Robert Evans, Whittiker Chambers, Hugo Gellert, Michael Gold, Louis Lozowick, Moissaye J. Oligin

 

---

 

There was no March 1933 issue published

 

---

 

April 1933, Volume 8, No. 8 [13.5mb PDF]
New Masses
Published by the New Masses 31 East 27th Street, New York City

Editorial Board: Joseph Freeman Whittiker Chambers, Hugo Gellert, Michael Gold, Louis Lozowick, Moissaye J. Oligin

 

---

 

May 1933, Volume 8, No. 9 [17.5mb PDF]
New Masses
Published by the New Masses 799 Broadway, New York City

Editorial Board: Joseph Freeman Whittiker Chambers, Hugo Gellert, Michael Gold, Louis Lozowick, Moissaye J. Oligin

 

---

 

June 1933, Volume 8, No. 10 [28.4mb PDF]
New Masses
Published by the New Masses 31 East 27th Street, New York City

Editorial Board: Joseph Freeman Whittiker Chambers, Hugo Gellert, Michael Gold, Louis Lozowick, Moissaye J. Oligin

 

---

 

July 1933, Volume 8, No. 11 [17.8mb PDF]
New Masses
Published by the New Masses 31 East 27th Street, New York City

Editorial Board: Joseph Freeman Whittiker Chambers, Hugo Gellert, Michael Gold, Louis Lozowick, Moissaye J. Oligin

 

---

 

August 1933, Volume 8, No. 12 [18.3mb PDF]
New Masses
Published by the New Masses 799 Broadway, New York City

Editorial Board: Robert Evans, Whittiker Chambers, Hugo Gellert, Michael Gold, Louis Lozowick, Moissaye J. Oligin

 

---

 

September 1933, Volume 9, No. 1 [35mb PDF]
New Masses
Published by the New Masses 799 Broadway, New York City

Editorial Board: Robert Evans, Whittiker Chambers, Hugo Gellert, Michael Gold, Louis Lozowick, Moissaye J. Oligin

 

---

 

There were no issues published for October, November or December of 1933

 

---

 

Special note on the issues from 1934 through 1948

Above is the complete high quality, art-preserving digital archive of the first 8 years of New Masses. Those are years in which it was published monthly. Also those are the years that have the most and, most agree, best graphic art. This archive, years in the making due to the difficulty of acquiring unrestricted scanning access to every page of every issue, I completed making in February 2017.

In 1934, New Masses changed publication from monthly to weekly. By 1934, the political character of the publication had changed significantly, and its presentation of graphic art was by then greatly reduced.

As of March of 2017, and thanks to the very kind help of John and Alex of Bolerium Books, Eugene of Southpaw books, and Lorne and Amir of Lorne Bair Books, I have managed to obtain a complete, stunningly good condition run of New Masses 1934, 35, and 36 as bound volumes (which I am unbinding), and additionally 80% of the 1934 and 1935 issues also as individual issues. Our groups (Riazanov Library Project and Marxists Internet Archive and Holt Labor Library) have green-lighted a decision to produce a similar high quality archive to that which we made for 1926 - 1933, for the years 1934 and 1935. This is now in progress. Some issues are already posted. Over the next year or two I expect to provide a complete run, every issue, every page, of 1934 and 1935 New Masses here.

Whether I scan 1936 is at this time uncertain. I also do have access to 1937, 38, and the first half of 1939 New Masses, complete, but (again) its problematic as to whether I will be able to scan them.

We do present here, however, one 1939 issue, November 7, scanned and posted because of the entertaining explanation of the just then announced Stalin Hitler peace pact written by Anna Louise Strong in that issue.

Martin H. Goodman MD
Director, Riazanov Library digital archive projects.
March 2017

---

 

⇑ 1934




 

January 2, 1934, Volume 10, No. 1 [35mb PDF]
New Masses
Published by the New Masses 31 East 27th Street, New York City

Editorial Board: Nathan Adler, Jacob Burck, Stanley Burnshaw, Joseph Freeman, William Gardener, Grantville Hicks, Joshua Kunitz, Herman Michelson, Joseph North, Ashley Pettis.

 

---

 

January 9, 1934, Volume 10, No. 2 [35mb PDF]
New Masses
Published by the New Masses 31 East 27th Street, New York City

Editorial Board: Nathan Adler, Jacob Burck, Stanley Burnshaw, Joseph Freeman, William Gardener, Grantville Hicks, Joshua Kunitz, Herman Michelson, Joseph North, Ashley Pettis.

 

---

 

January 16, 1934, Volume 10, No. 3 [28mb PDF]
New Masses
Published by the New Masses 31 East 27th Street, New York City

Editorial Board: Nathan Adler, Jacob Burck, Stanley Burnshaw, Joseph Freeman, William Gardener, Grantville Hicks, Joshua Kunitz, Herman Michelson, Joseph North, Ashley Pettis.

 

---

 

January 23, 1934, Volume 10, No. 4 [23mb PDF]
New Masses
Published by the New Masses 31 East 27th Street, New York City

Editorial Board: Nathan Adler, Jacob Burck, Stanley Burnshaw, Joseph Freeman, William Gardener, Grantville Hicks, Joshua Kunitz, Herman Michelson, Joseph North, Ashley Pettis.

 

 

---

 

January 30, 1934, Volume 10, No. 5 [17mb PDF]
New Masses
Published by the New Masses 31 East 27th Street, New York City

Editorial Board: Nathan Adler, Jacob Burck, Stanley Burnshaw, Joseph Freeman, William Gardener, Grantville Hicks, Joshua Kunitz, Herman Michelson, Joseph North, Ashley Pettis.

 

---

 

February 6, 1934, Volume 10, No. 6 — This issue is not yet available

 

 

 

---

 

February 13, 1934, Volume 10, No. 7 — This issue is not yet available

 

 

 

---

 

February 20, 1934, Volume 10, No. 8 [36mb PDF]
New Masses
Published by the New Masses 31 East 27th Street, New York City

Editorial Board: Nathan Adler, Jacob Burck, Stanley Burnshaw, Joseph Freeman, William Gardener, Grantville Hicks, Joshua Kunitz, Herman Michelson, Joseph North, Ashley Pettis.

 

---

 

February 27, 1934, Volume 10, No. 9 [29mb PDF]
New Masses
Published by the New Masses 31 East 27th Street, New York City

Editorial Board: Nathan Adler, Jacob Burck, Stanley Burnshaw, Joseph Freeman, William Gardener, Grantville Hicks, Joshua Kunitz, Herman Michelson, Joseph North, Ashley Pettis.

 

---

 

March 6, 1934, Volume 10, No. 10 [31mb PDF]
New Masses
Published by the New Masses 31 East 27th Street, New York City

Editorial Board: Nathan Adler, Jacob Burck, Stanley Burnshaw, Joseph Freeman, William Gardener, Grantville Hicks, Joshua Kunitz, Herman Michelson, Joseph North, Ashley Pettis.

 

---

 

March 13, 1934, Volume 10, No. 11 [36mb PDF]
New Masses
Published by the New Masses 31 East 27th Street, New York City

Editorial Board: Nathan Adler, Jacob Burck, Stanley Burnshaw, Joseph Freeman, William Gardener, Grantville Hicks, Joshua Kunitz, Herman Michelson, Joseph North, Ashley Pettis.

 

---

 

March 20, 1934, Volume 10, No. 12 [36mb PDF]
New Masses
Published by the New Masses 31 East 27th Street, New York City

Editorial Board: Nathan Adler, Jacob Burck, Stanley Burnshaw, Joseph Freeman, William Gardener, Grantville Hicks, Joshua Kunitz, Herman Michelson, Joseph North, Ashley Pettis.

 

---

 

March 27, 1934, Volume 10, No. 13 — This issue is not yet available

 

 

 

---

 

April 3, 1934, Volume 11, No. 1 [30mb PDF]
New Masses
Published by the New Masses 31 East 27th Street, New York City

Editorial Board: Nathan Adler, Jacob Burck, Stanley Burnshaw, Joseph Freeman, William Gardener, Grantville Hicks, Joshua Kunitz, Herman Michelson, Joseph North, Ashley Pettis.

 

---

 

April 10, 1934, Volume 11, No. 2 [20mb PDF]
New Masses
Published by the New Masses 31 East 27th Street, New York City

Editorial Board: Nathan Adler, Jacob Burck, Stanley Burnshaw, Joseph Freeman, William Gardener, Grantville Hicks, Joshua Kunitz, Herman Michelson, Joseph North, Ashley Pettis.

 

---

 

April 17, 1934, Volume 11, No. 3 — This issue is not yet available

 

 

 

---

 

April 24, 1934, Volume 11, No. 4 [23mb PDF]
New Masses
Published by the New Masses 31 East 27th Street, New York City

Editorial Board: Nathan Adler, Jacob Burck, Stanley Burnshaw, Joseph Freeman, William Gardener, Grantville Hicks, Joshua Kunitz, Herman Michelson, Joseph North, Ashley Pettis.

 

---

 

May 1, 1934, Volume 11, No. 5 — This issue is not yet available

 

 

 

---

 

 

May 8, 1934, Volume 11, No. 6 — This issue is not yet available

 

 

 

---

 

 

May 15, 1934, Volume 11, No. 7 — This issue is not yet available

 

 

 

---

 

May 22, 1934, Volume 11, No. 8 [22mb PDF]
New Masses
Published by the New Masses 31 East 27th Street, New York City

Editors: Stanley Burnshaw, Michael Gold, Grantville Hicks, Joshua Kunitz, Herman Michelson, Joseph North, Ashley Pettis, William Randorf.
Business Manager: William Browder

 

---

 

May 29, 1934, Volume 11, No. 9 — This issue is not yet available

 

 

 

---

 

June 5, 1934, Volume 11, No. 10 [15mb PDF]
New Masses
Published by the New Masses 31 East 27th Street, New York City

Editors: Stanley Burnshaw, Michael Gold, Grantville Hicks, Joshua Kunitz, Herman Michelson, Joseph North, Ashley Pettis, William Randorf.
Business Manager: William Browder

 

---

 

June 12, 1934, Volume 11, No. 11 [27mb PDF]
New Masses
Published by the New Masses 31 East 27th Street, New York City

Editors: Stanley Burnshaw, Michael Gold, Grantville Hicks, Joshua Kunitz, Herman Michelson, Joseph North, Ashley Pettis, William Randorf.
Business Manager: William Browder

 

---

 

June 19, 1934, Volume 11, No. 12 [20mb PDF]
New Masses
Published by the New Masses 31 East 27th Street, New York City

Editors: Stanley Burnshaw, Michael Gold, Grantville Hicks, Joshua Kunitz, Herman Michelson, Joseph North, Ashley Pettis, William Randorf.
Business Manager: William Browder

 

---

 

June 26, 1934, Volume 11, No. 13 — This issue is not yet available

 

 

 

---

 

 

⇑ 1939




November 7, 1939, Volume 33, No. 7 [21mb PDF]
New Masses
Published by the New Masses 461 Fourth Avenue, New York City

 

 

---

 

 

---