Filemon 'Ka Popoy' Lagman Archive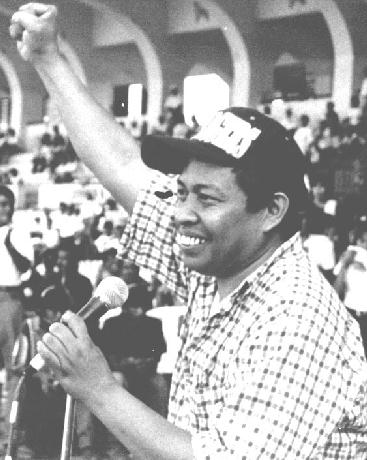 1994: Counter-Theses
Counter-Thesis 1: PSR: A Semi-feudal Alibi for Protracted War
A critique of Sison's book (under the nom de guerre "Amado Guerrero") Philippine Society and Revolution, which characterized Philippine society's mode of production as semi-feudal and semi-colonial
Counter-Thesis 2: PPDR: Class Line vs. Mass Line
A critique of the CPP's "People's Program for a Democratic Revolution," which laid down its standpoint on the bourgeois democratic revolution and the agrarian question.
Counter-Thesis 3: PPW: A New-Type Revolution of the Wrong Type
A critique of Sison's dogma of the armed struggle as the primary form of struggle for the Filipino proletariat, a review of Chinese society and history
1999: Workers Manifesto for the New Millennium
This document was written by Filemon "Ka Popoy" Lagman when he was then secretary-general of the Partido ng Manggagawang Pilipino [PMP], an underground revolutionary political party of the Filipino working class established January 30, 1999. It was published as a paid advertisement in the Philippine Daily Inquirer on January 30, 2000.
---