Leo Tolstoy Archive
Master of Russian Literature, International Activist, Father of Christian Anarchism
9 September, [O.S. 28 August] 1828 – 20 November, [O.S. 7 November] 1910
---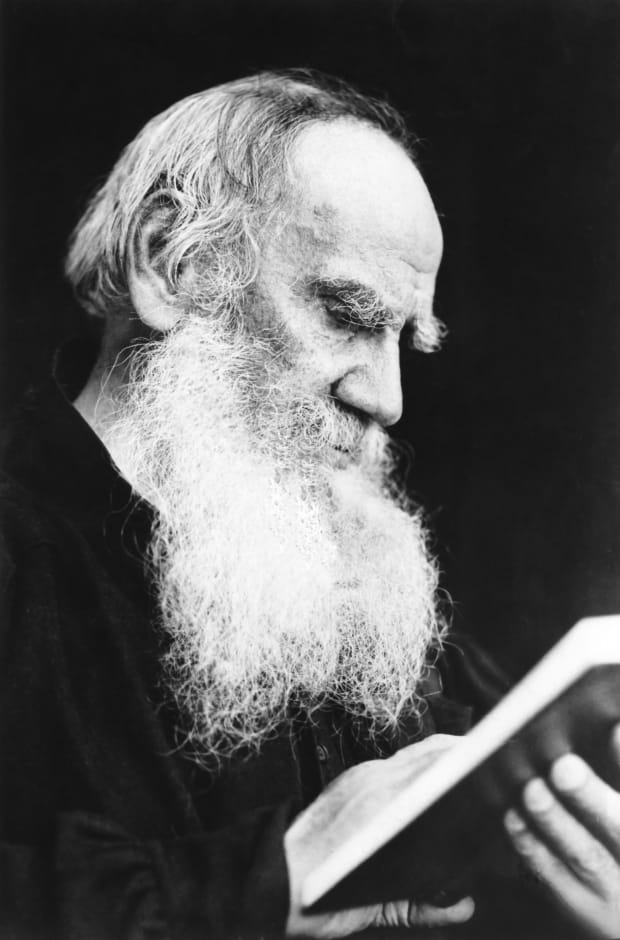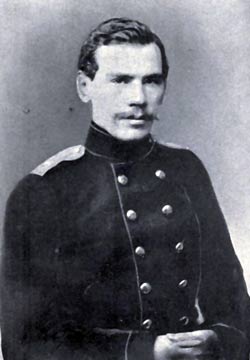 About
"...the dissemination of the truth in a society based on coercion was always hindered in one and the same manner, namely, those in power, feeling that the recognition of this truth would undermine their position, consciously or sometimes unconsciously perverted it by explanations and additions quite foreign to it, and also opposed it by open violence."

--Leo Tolstoy, "A Letter to a Hindu" (with Mohatma Gandhi), 1908
Count Lev Nikolayevich Tolstoy (/ˈtoʊlstɔɪ, ˈtɒl-/; Russian: Лев Николаевич Толстой, tr. Lev Nikoláyevich Tolstóy, IPA: [lʲef nʲɪkɐˈla(j)ɪvʲɪtɕ tɐlˈstoj]; 9 September, [O.S. 28 August] 1828 – 20 November, [O.S. 7 November] 1910), usually referred to in English as Leo Tolstoy, was a Russian writer who is regarded as one of the greatest authors of all time. He received nominations for the Nobel Prize in Literature every year from 1902 to 1906 and for the Nobel Peace Prize in 1901, 1902, and 1909. That he never won is a major controversy.
"A Government, therefore, and especially a Government entrusted with military power, is the most dangerous organization possible."

--Leo Tolstoy, "Patriotism and Government," 1900
Born to an aristocratic Russian family in 1828, Tolstoy is best known for the novels War and Peace (1869) and Anna Karenina (1878), often cited as pinnacles of realist fiction. He first achieved literary acclaim in his twenties with his semi-autobiographical trilogy, Childhood, Boyhood, and Youth (1852–1856), and Sevastopol Sketches (1855), based upon his experiences in the Crimean War. His fiction includes dozens of short stories and several novellas such as The Death of Ivan Ilyich (1886), Family Happiness (1859), and Hadji Murad (1912). He also wrote plays and numerous philosophical essays.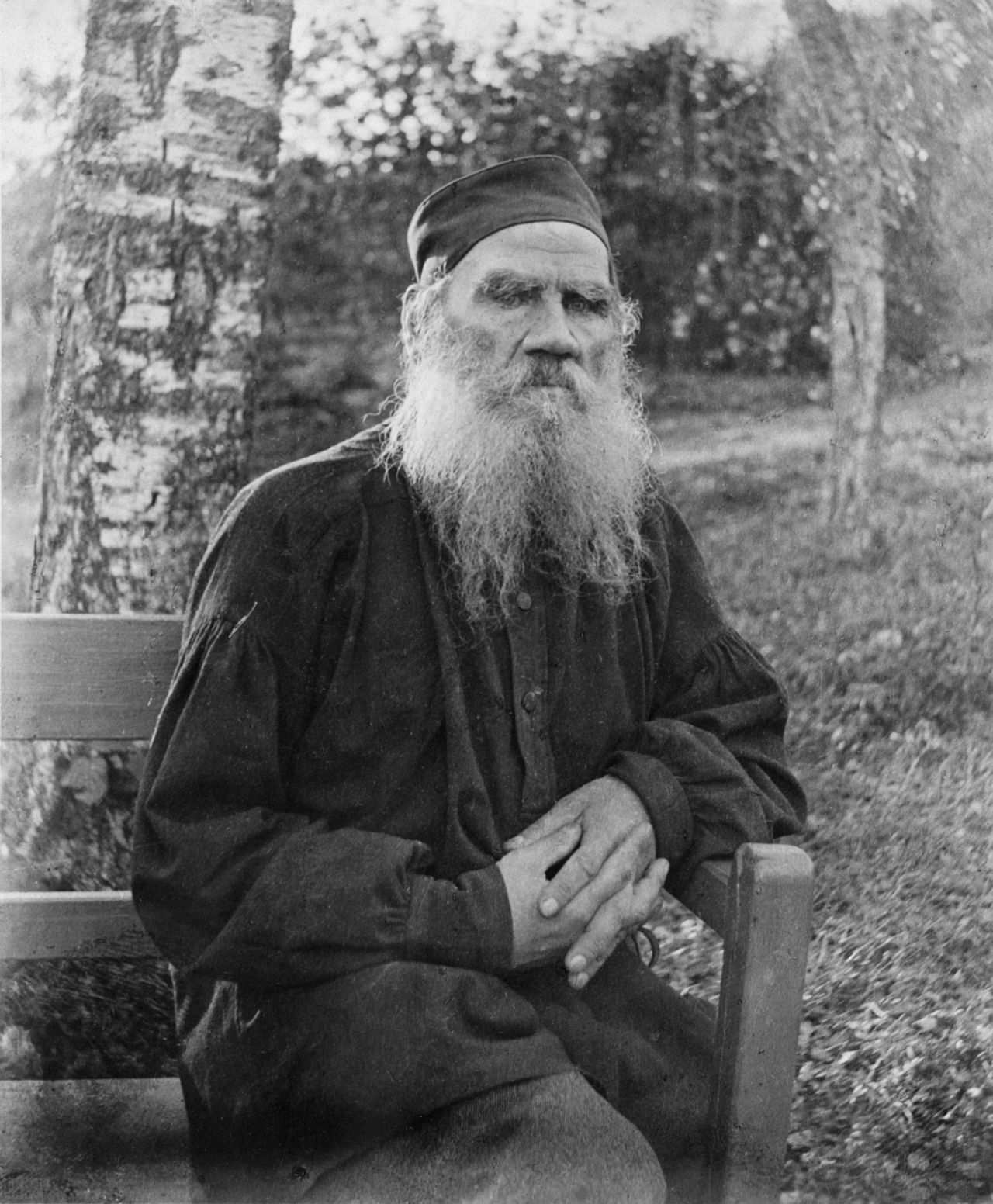 "There are people (we ourselves are such) who realize that our Government is very bad, and who struggle against it."

--Leo Tolstoy, "A Letter to Russian Liberals," 1896
In the 1870s, Tolstoy experienced a profound moral crisis, followed by what he regarded as an equally profound spiritual awakening, as outlined in his non-fiction work A Confession (1882). His literal interpretation of the ethical teachings of Jesus, centering on the Sermon on the Mount, caused him to become a fervent Christian anarchist and pacifist. His ideas on nonviolent resistance, expressed in such works as The Kingdom of God is Within You (1894), had a profound impact on such pivotal 20th-century figures as Mahatma Gandhi and Martin Luther King Jr. He also became a dedicated advocate of Georgism, the economic philosophy of Henry George, which he incorporated into his writing, particularly Resurrection (1899).
"Nothing useful can be poured into a vessel that is already full of what is useless. We must first empty out what is useless."

--Leo Tolstoy, "Letter to a Non-Commissioned Officer," 1898
Source: Wikipedia.org
---
Works
Books
1852: Childhood
1854: Boyhood
1855: The Cutting of the Forest : The Story of a Yunker
1856: Two Hussars
1857: Youth
1859: Family Happiness
1863: The Cossacks : A Tale of 1852
1868: The Decemberists
1869: War and Peace
1877: Anna Karenina
1882: A Confession
1885: What Men Live By
1884: My Religion
1886: The Death of Ivan Ilyich
1886: The Power of Darkness
1887: On the Significance of Science and Art
1887: A Russian Proprietor, and Other Stories
1887: What to Do? Thoughts Evoked by the Census of Moscow
1887: The Invaders, and Other Stories
1888: Savestopol
1889: Fruits of Culture
1889: The Kreutzer Sonata, And Other Stories
1889: The Devil
1894: The Kingdom of God is Within You
1895: Master and Man
1897: What is Art?
1898: Father Sergius
1899: The Awakening
1899: The Resurrection
1904: What Shall We Do?
1904: Hadji Murad
1904: Fables for Children, Stories for Children, Natural Science Stories, Popular Education, Decembrists
1906: Tolstoy on Shakespeare
1912: The Forged Coupon, And Other Stories
1916: Tolstoy For the Young
1917: The Journal of Leo Tolstoi, Volume 1
Plays
1858: Albert
1886: The First Distiller
1890: The Light Shines in Darkness
1900: Redemption
1910: The Cause of It All
Short Stories
1852: A Morning of a Landed Proprietor
1855: Recollections of a Billiard-marker
1857: Lucerne: From The Recollections Of Prince Nekhliudof
1862: Polikushka
1902: The Overthrow of Hell and Its Restoration
Articles
1851: A History of Yesterday
1878: First Recollections
1887: Where Love is There God is Also
1891: Church and State
1895: Last Will and Testament
1900: On Anarchy
1900: Patriotism and Government
1900: The Slavery Of Our Times
1900: Thou Shalt Not Kill
1902: To The Working People
1904: Bethink Yourselves!
1905: The State
1906: The End of the Age: An Essay on the Approaching Revolution
1908: I Cannot be Silent!
1908: Diary of a Lunatic
1909: The Inevitable Revolution
1909: Three Days in the Village
~~: Early Days
Letters
1896: Letter to Russian Liberals
1898: Letter to A Non-Comissioned Officer
1908: Letter to a Hindu
1910: Gandhi Letters
---